Hop on a plane to Copenhagen
As for now, it is possible to fly directly to Copenhagen Airport from both London and Manchester. 
Which airlines are currently flying?
For now, both SAS and British Airways fly directly from London and SAS and Ryanair from Manchester. More airlines will reopen their routes.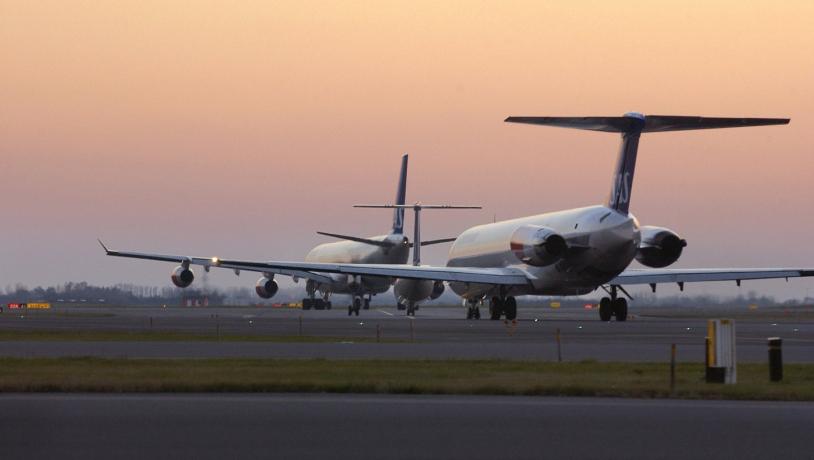 Photo:Stewen Quigley
Get to the city centre in no time
When you land in Copenhagen, you're only a short Metro, train, bus or taxi ride from the city centre. Actually, you can get there in under 15 minutes. It is super easy, and you can read all about your options here, to find what suit your needs the best.
One of the new stations on the M3 Circle Line ("Metroringen") which opened in the autumn of 2019 connecting Copenhagen's different neighbourhoods better than ever.Photo:Daniel Rasmussen