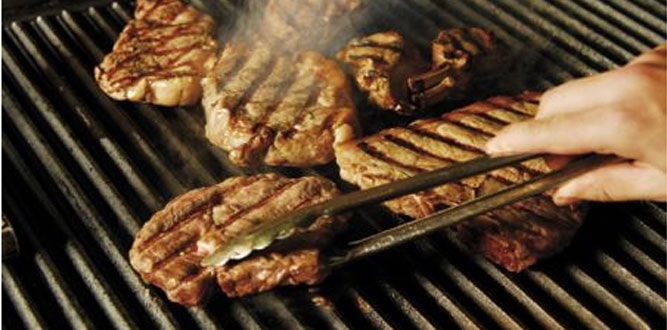 A Hereford Beefstouw
A Hereford Beefstouw is a chain of high end steak restaurants in Copenhagen. The biggest branch is situated by Tivoli Gardens. Ever since the beginning in 1971, splendid cuisine, stylish interiors and high service have been the trademarks of A Hereford Beefstouw.
Steak is naturally enough the cornerstone of Hereford: T-bone steaks, tenderloin steaks, kebabs, hamburgers and other meaty delights fills the menu up.

But you can also get grilled fish, lamb steak, lobster and a bowl filled from the large salad bar. Is the whole family, offers housing at a children's menu for the youngest (under 12 years).

At Hereford the wines are also exquisite, and if you are out with the friends, you can choose to finish with cognac and a real Cuban cigar.
At A Hereford Beefstouw in Tivoli Gardens in Copenhagen, you can either sit facing the busy street, Vesterbrogade, or facing the Patomime Theatre in Tivoli Gardens.