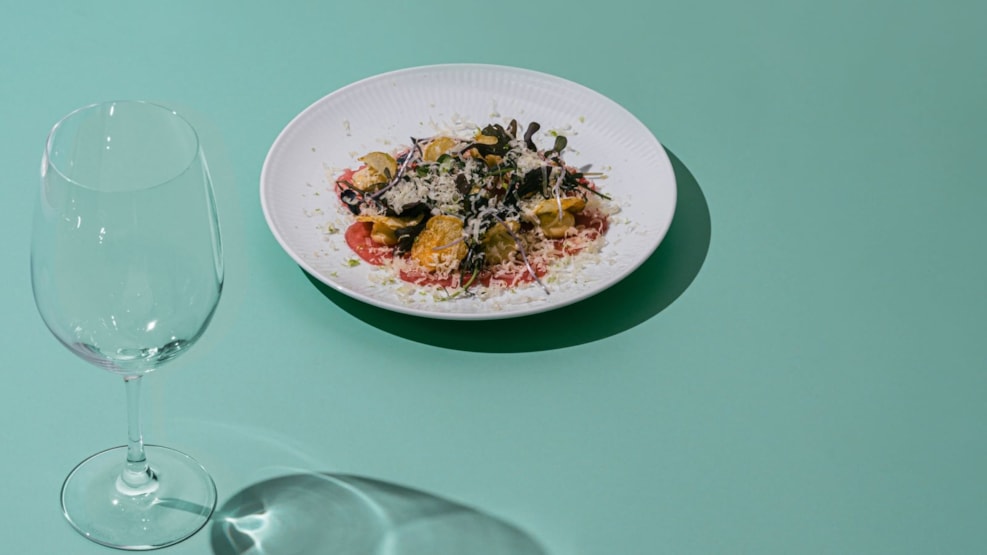 A Hereford Beefstouw
A Hereford Beefstouw is a chain of high end steak restaurants in Copenhagen. Ever since the beginning in 1971, splendid cuisine, stylish interiors and high service have been the trademarks of A Hereford Beefstouw.
A Hereford Beefstouw Tivoli is a modern steakhouse with a special focus on quality, aesthetics and innovation. Here you can enjoy exquisite dishes and be captivated by the artistic decor, which together create an experience you won't get anywhere else.
Fresh seasonal vegetables
A Hereford Beefstouw believes that a complete gastronomic experience requires a perfect balance between meat and vegetables. That's why you can always expect to be served tasty, innovative side dishes made from the best vegetables of the season.
Unique wine experiences
For A Hereford Beefstouw, wine is an integral part of the meal and a passion that goes hand in hand with food. The restaurant takes great care to create a wine list that not only complements the dishes, but is also a stand-alone tasting experience for guests.
Shirts replaced by steaks
Although shirts and steaks may not seem to have much in common, shirt manufacturer Aage Damgaard and his wife Bitten were not deterred from changing course when they founded A Hereford Beefstouw more than 50 years ago. Aage was simply tired of the, in his opinion, limited selection of good restaurants in Herning when he had to meet with business partners. He therefore decided to take the initiative himself, which led to the establishment of not only Herning's, but Denmark's first steakhouse.