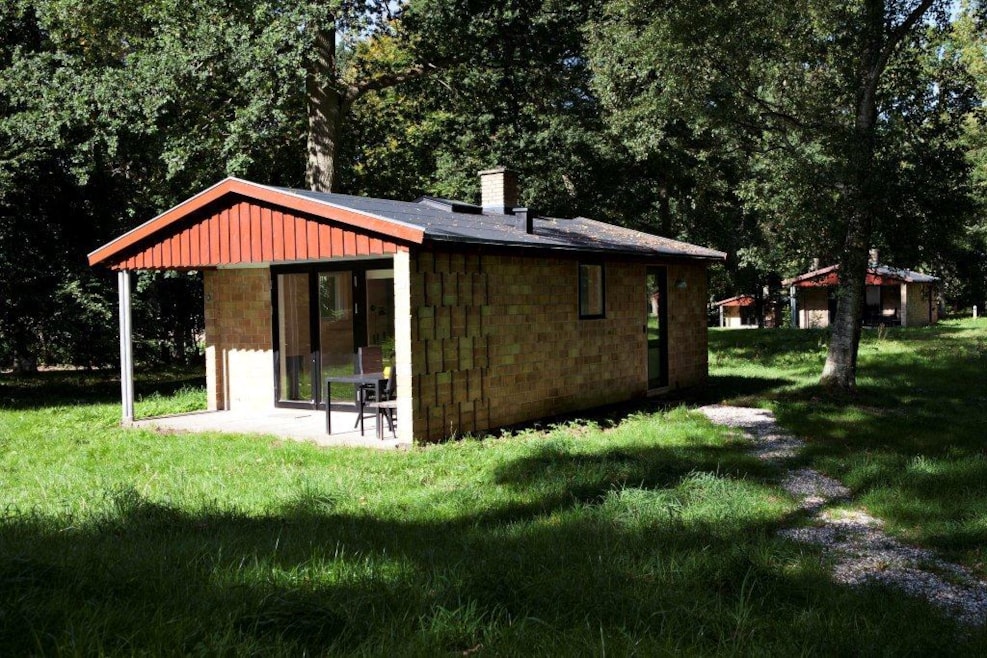 Helsingør Ferieby holiday resort
Helsingør Ferieby (Elsinore Holiday Village) is a family holiday resort situated in beautiful woodland with a spectacular view of the Øresund and Sweden.
Helsingør Ferieby, also known as Elsinore Holiday Village, is the perfect place for families to base camp while exploring the areas of outstanding natural beauty North Zealand has to offer.  
The holiday village was built in 1959 on the outskirts of Helsingør - on a wooded natural area down towards Øresund and with a view towards Kullen, Helsingborg and Helsingør. The resort consists of forty individual newly renovated houses, all of which are 42 m2, non-smoking and can accommodate up to six people. 
Sprawling wilderness 
Helsingør Ferieby covers an area of 68,000 m2 natural beauty, so there's plenty of room to stretch your legs, play and relax. Trains and buses go almost directly to the door and parking is free. On site you will find play areas, campfire sites, a serene lake in the forest, a newly-built petanque court and reception, on hand to help you whenever they can. 
The resort is only 400 meters away from the nearest beach and there is also a stunning, scenic running route if you're feeling active. There is also nearby shopping so you can keep your holiday home stocked up on the essentials. With its blend of classic, simple Danish design, communal atmosphere and natural beauty, Helsingør Ferieby is a hidden gem that guarantees to delight and entertain anyone who stays there for rest and recreation. 
Houses in Helsingør Ferieby can be rented through Dansk Folkeferie  - read more on www.folkeferie.dk.