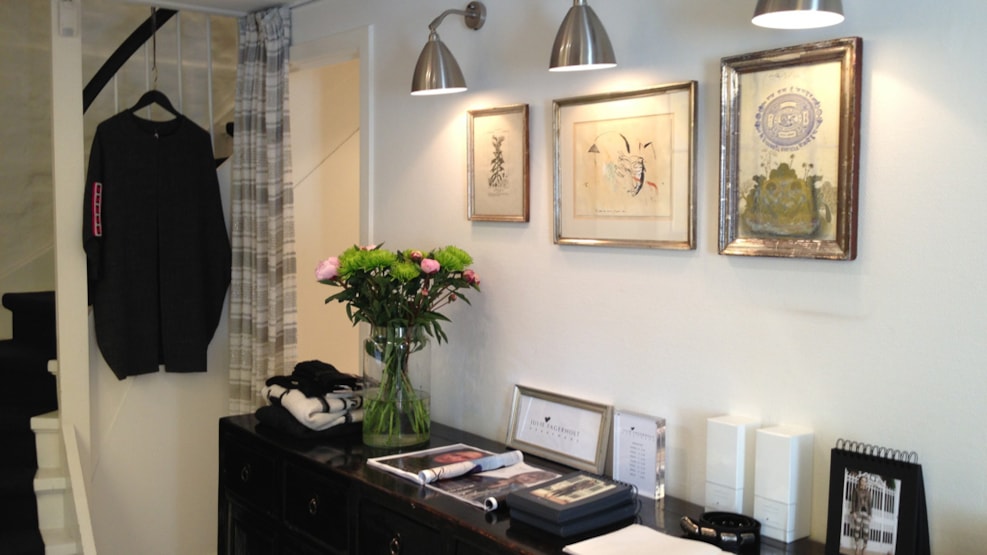 Heartmade
Heartmade by Julie Fagerholt is a women's fashion brand that combines fine craftsmanship with signature prints to create a strong feminine expression.
Feminine prints, modern style
Heartmade was established in 1998 with the head office and flagship store in the heart of Copenhagen. The brand was originally intended to be an exclusive couture line for a small circle of customers, but popular demand lead Fagerholt to launch a ready-to-wear line in 2000. The collections combine soft and beautiful prints with raw, modern styles.
The Heartmade experience
The flagship store at Pilestræde 6 was refurbished in 2019 and has an exclusive look and feel, enticing consumers in with one row of clothing along the entire ground floor of the shop. A lusciously carpeted staircase leads to a luxurious fitting room with plush sofas and spacious fitting areas where customers can sit, try on clothes, and get advice from the staff.
The silhouettes are modern, trousers both loose and straight-legged. Unusual pieces give the collection various talking points and add to the contemporary nature of the brand. Prints feature heavily, as do contrasts; feminine, flowing floor-length skirts with everyday t-shirts and heavy boots. The collections are wearable, stylish, and aware of contemporary cultural references. Well worth a visit to get an insight into current Danish women's fashion.