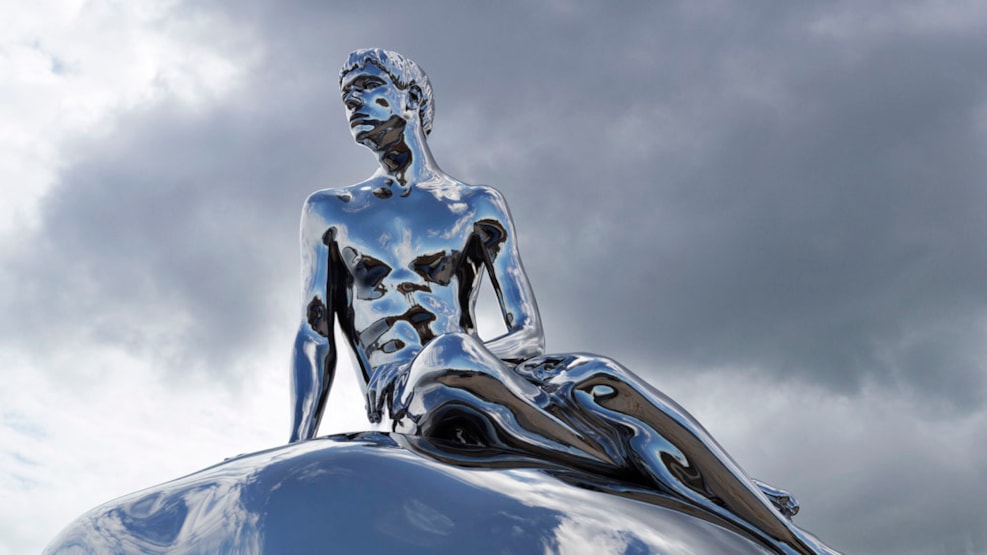 HAN
The sculpture HAN - in English He - is Elsinore's latest edition and has in recent years' been the most debated work of art.
On the 2nd of June 2012, the polished steel sculpture of a young man sitting in the mermaid pose - with clear references to The Little Mermaid - was unveiled in front of Kulturværftet, sitting at the edge of the pier. HAN sits as his older sister on a rock and gazes out over the ocean, while its shiny surface reflects both the sea, sky and the viewer. Thus having multiple layers of meaning. The patient viewer is rewarded with a rare wink of the eye - thereafter the sculpture will again become static.
HAN was created by the Danish-Norwegian artist-duo Elmgreen & Dragset, who are based in Berlin and famous for among other things "The Rocking Horse Boy" at Trafalgar Square in London and the Venice Biennial in 2009.

Despite his young life, HAN has already become an international tourist attraction.