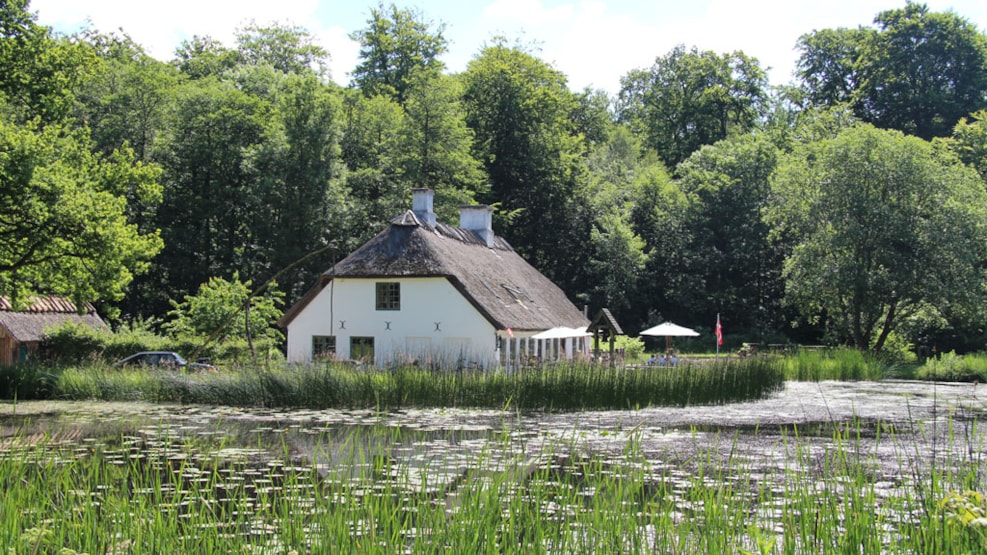 Hammermøllen
Hammermøllen (The Hammermill) was built in 1765, one of several water mills at Kronborg Small-Arms Factory.

The mill has two water wheels, one of which drives two pairs of bellows - providing air for the forge - the other driving two hammers, under which the barrels of the guns were forged. The mill gets its water from the nearby lakes and was operational until 1870.

Hellebæk/Aalsgaarde Local History Association has been responsible for the restoration. Today, the mill operates again with occasional smithy work taking place in the mill's smithy.
200 metres from the mill you find the Turbine House. You can visit the house by getting a key from the Caffe at Hammermøllen.
The Turbine House houses a town model of Hellebæk anno 1826 and a small exhibition about hydropower and electricity.
Guests to the smithy, the exhibition and Turbine House are encouraged to donate to the maintenance of the complex. Donations can be left in in the coffers at the smithy and weapon exhibition.