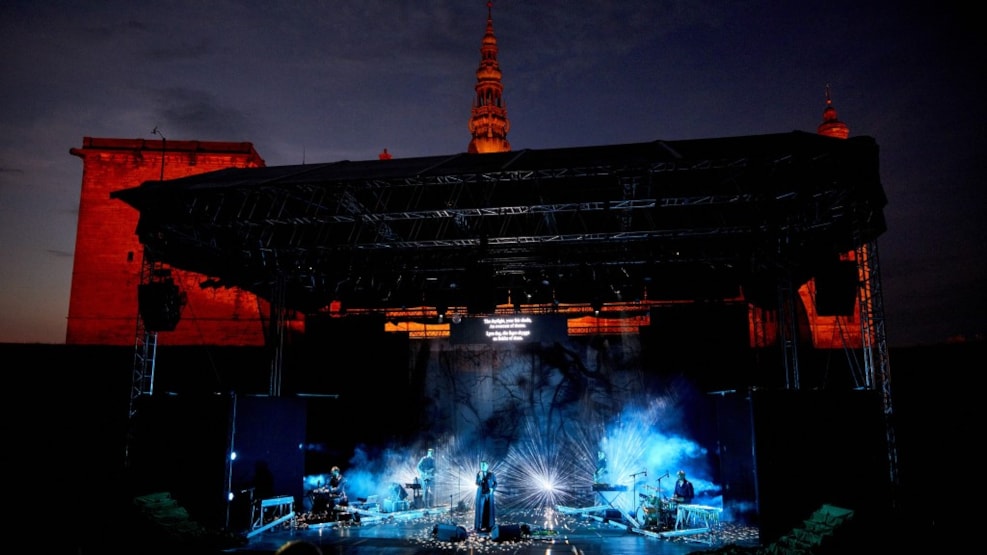 Hamletscenen
Shakespeare Festival is an open-air theatre, where art and nature are united in creating a unique experience.
The festival scene is build over the moat, where Kronborg Castle act as a backcloth. The ever changing Danish weather, the screams from the seagulls and the twinkle of the stars, are all well respected co-actors, which make sure that each show becomes a magical experience.
Each night before the show you can enjoy a pre-ordered picnic at Kronborg Castle green areas. 
Fore more than 200 years Shakespeare's characters have unfolded at Kronborg Castle in every genre from revenging tragedies to love-comedies. Each year in August you can experience scenery artists and theatre in world-class level in both Danish and English pass on the tradition, when HamletScenen presents the Shakespeare Festival.