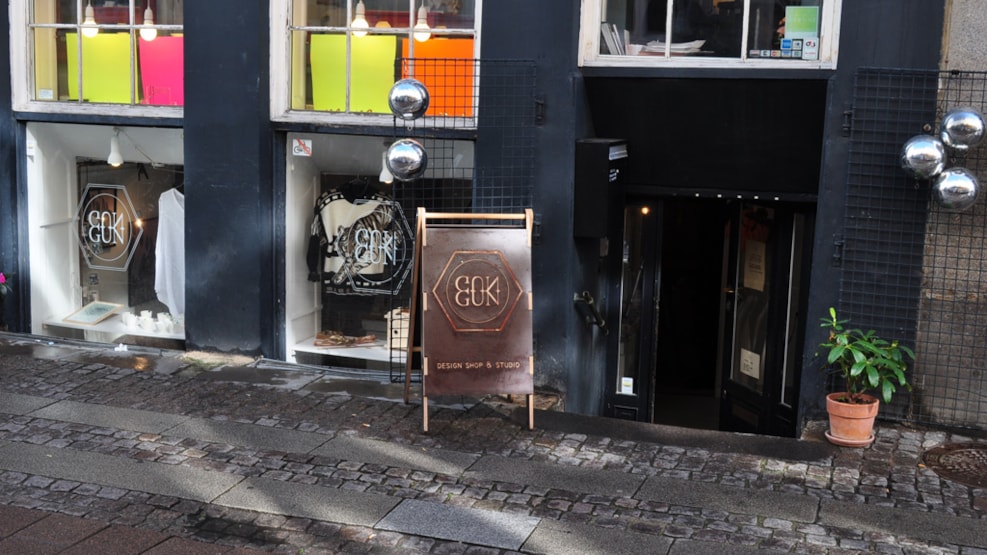 GunGun
Six creative girls are behind GunGun, a small store on Strædet in the centre of Copenhagen that mixes art, design and fashion. The shop sells both design and vintage clothing, ceramics and graphic art, jewellery and much more.
The idea of a combined storefront and working space, as well as working together across competencies, appeals to the six shopkeepers, who opened GunGun in may of 2012. It is a therefore a store with an attached workshop.
"We have only just beGunGun."