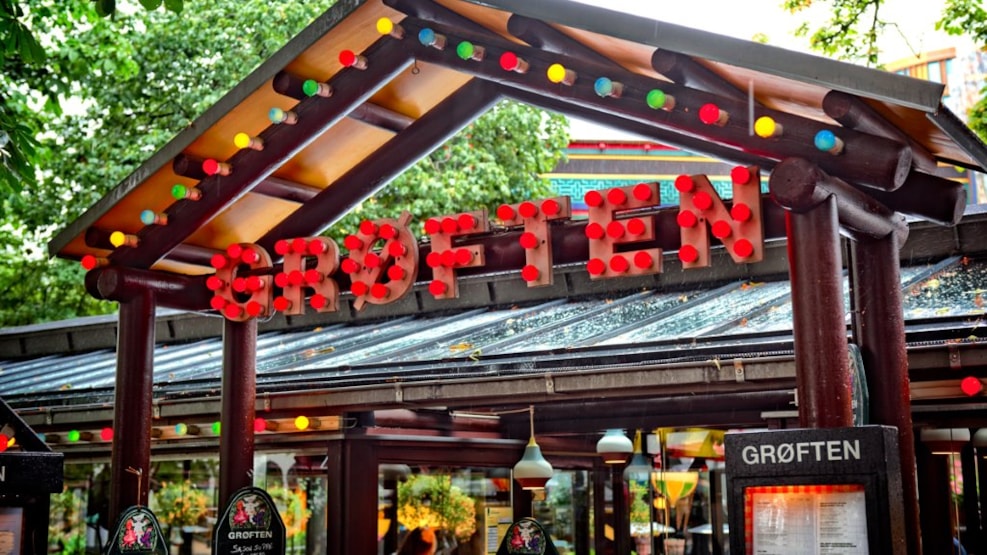 Grøften
Old restaurant with long tradition
131-year old Grøften, 'The Ditch', is one of Tivoli's oldest and most venerable establishments. Part of the restaurant stands more os less as when it opened. Since then, the restaurant has branched out covering quite a large outdoor seating area, parts of which bear names such as Granny's Garden or The Schnapps Gallery.
Danish food, celebrities, and schnapps
Grøften specializes in traditional Danish fare prepared as Granny herself would do. Home made rolled pork sausage, roast pork and fried fillet of plaice are among the age-old favourites. This restaurant is very well-known in Denmark since it is frequented by real as well as wannabe celebrities, who convene here to see and be seen. If you are lucky enough to rub elbows with someone famous, you can wash down the experience with a nice glass of schnapps - there are more than 12 kinds to choose from.
Max capacity: 600 pax