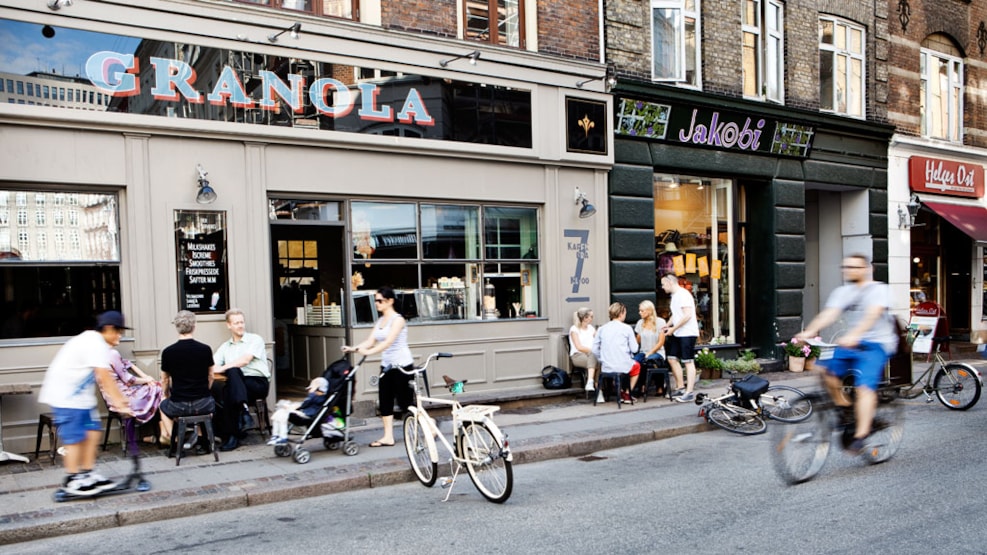 Granola
A decorative sign posted on Værnedamsvej leads the way to a lovely backyard, housing the Granola coffee lounge.

Granola offers freshly-brewed coffee, great creamy ice cream, Summerbird chocolates and fruity milkshakes from the good old days. Granola is also serving breakfast, brunch and dinner.

The place reeks with nostalgia. There is a priceless old coffee mill in the middle of the room, colourful enamel signs, music from the 50s and 60s, and an old counter from the long-gone days of colonial trade.

There are often lots of people hanging out at Granola but that is just some of the charm being at Værnedamsvej.