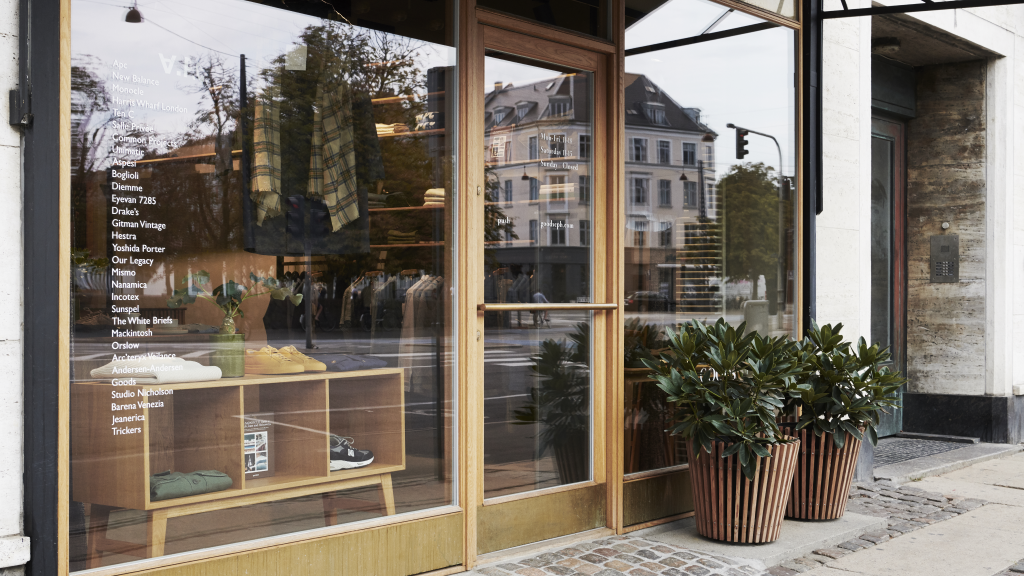 GOODS
They say it so well themselves:" A personally curated selection of quality Goods". At Goods you'll find a personal selection of brands together with their own line of quality men's fashion.
In the middle of vibrant Østerbrogade, Goods is a bastion of great men's fashion, style, and quality. Goods, which has been around since 2008, has a rotating selection of curated men's fashion where only the highest quality and the most timeless designs are to find on the shelves.
Besides selling their personal favorite brands, where simple, classic yet contemporary style is the overall theme, they also design and produce their own line of clothing, also called Goods. With their own brand, which is only sold in the store on Østerbrogade and on the website, they focus on using the highest quality materials with an eye for detail. A classic and simple style in a timeless look is consistent throughout their designs.
They take their neighborhood and city seriously at Goods. There's always a great vibe in the store, and they're more than keen to give out tips on what to go explore next in Copenhagen.