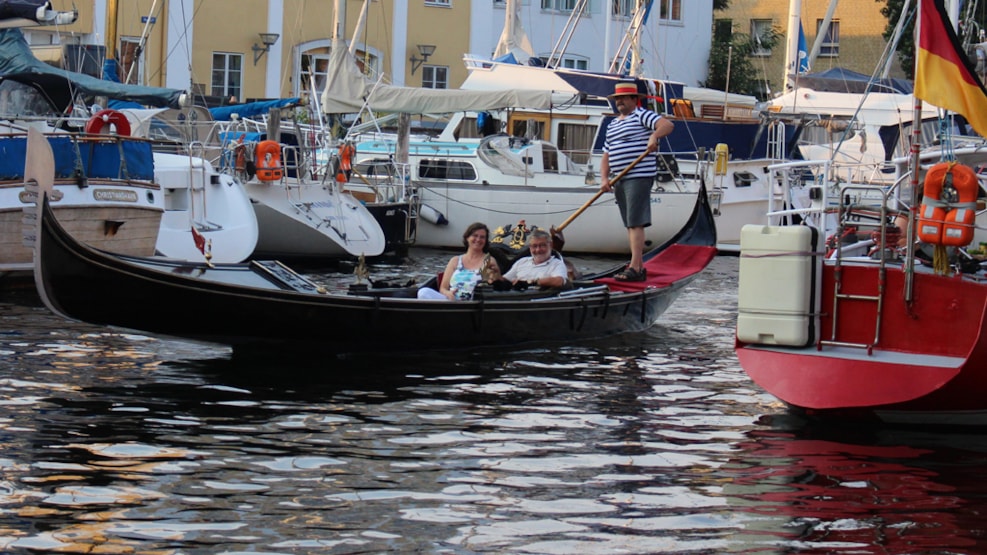 Gondola tour
Gondola tours of Copenhagen harbour.
Take a romantic, Italian-inspired ride through Copenhagen's canals with Stephania, a former Venetian gondola transported to Copenhagen. It's a unique tour that can be customised to suit your desires.
The gondola can, for instance, be an alternative transport for a newlywed couple from a church to a restaurant. You can also take the cruise as a private oasis in Copenhagen from where you can see the city from a different perspective. Or just book it for a private and romantic tour of the canals while you're on holiday.
You can find inspiration for a route down Copenhagen's canals on Francos' website. If you have a specific route in mind, you can also contact Franco and he'll find an option to suit you.