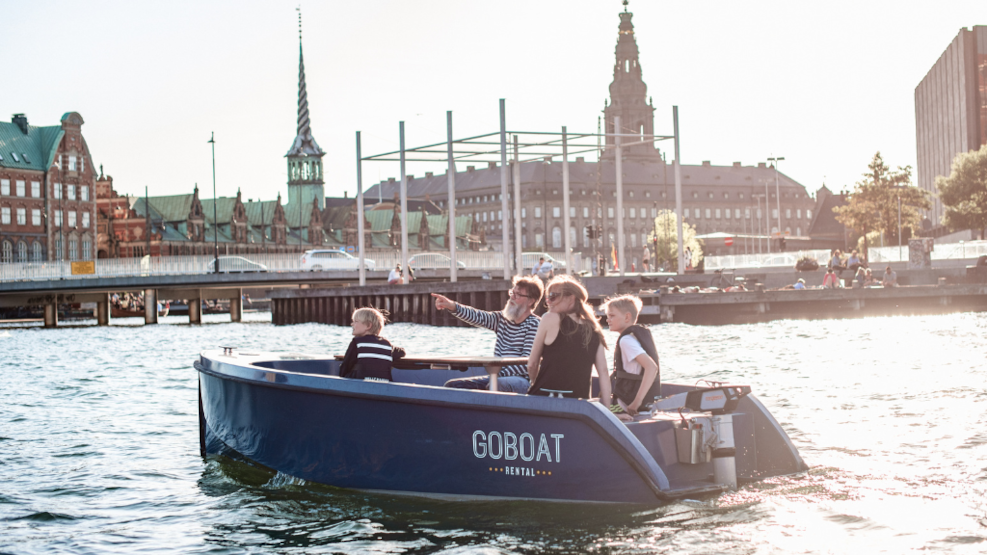 GoBoat Copenhagen
An eco-friendly and fun way to cruise Copenhagen's canals as the captain of your own ship.
Experience Copenhagen from a completely new perspective and explore the harbour at your own pace with GoBoat. You don't need any certification or sailing experience to drive a boat - just come aboard! 
Each boat fits 8 people and has a picnic table in the middle so you can enjoy good food, wine and chatter while Copenhagen slowly drifts by. The soundless boat engine ensures a calm atmosphere, and the scene is set for undisturbed experiences with the lucky few that you have invited. As the captain of your own ship, you control where to go, following a guide given to you when you set sail. 
A sustainable tour of Copenhagen
GoBoat has been developed with the environment in mind and offers a sustainable experience. The environmentally-friendly electric engines are recharged by solar panels. GoBoat's wish is to treat the surroundings with respect and keep the harbour pure and untouched by their boats.