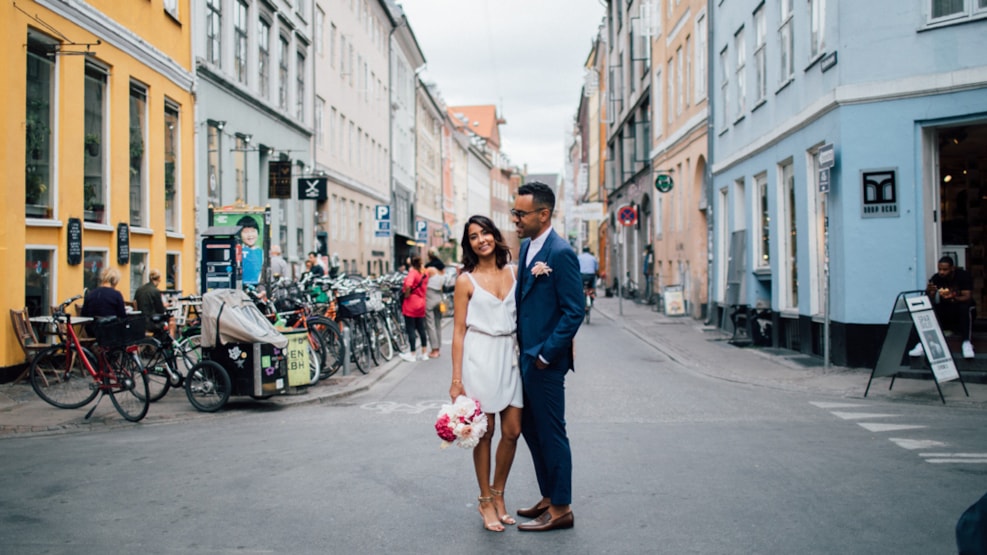 Getting Married in Denmark
The team at Getting Married in Denmark helps approximately 100+ couples marry every month in town halls all around Denmark.
They do so by organizing and processing your documentation and booking your wedding ceremony. They also offer other wedding services and work in collaboration with some of the best wedding professionals in Denmark.
Many of the couples that come to Denmark to marry already know where they would like their ceremony and Copenhagen City Hall is a very popular choice for many reasons.
Copenhagen is packed with amazing restaurants and fun things to. The nightlife is great, so it's possible to have a really great stay with plenty to do.
Copenhagen city center is in close proximity to the international airport and has a seemingly endless amount of options for accommodation. This can be important if it's just the couple but also if you're bringing family and friends too.
Copenhagen city hall itself is a beautiful historical building with a stunning ceremony room. The marriage office is friendly and used to working with international couples.