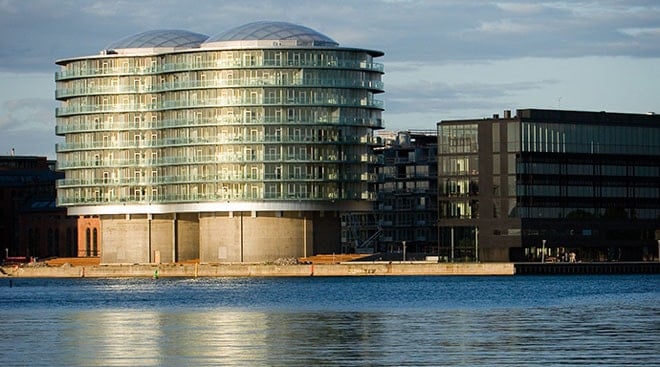 Gemini Residence
Islands Brygge is home to three old silos that have undergone a serious makeover which has resulted in new, modern apartments.

The silos were previously a part of Sojakagefabrikken, but the old buildings are now an apartment building with 84 apartments between 90 and 200 m².

The apartments are placed outside the silos. They have glass walls and wide balconies, which gives them a maximal view over the city and the harbour.