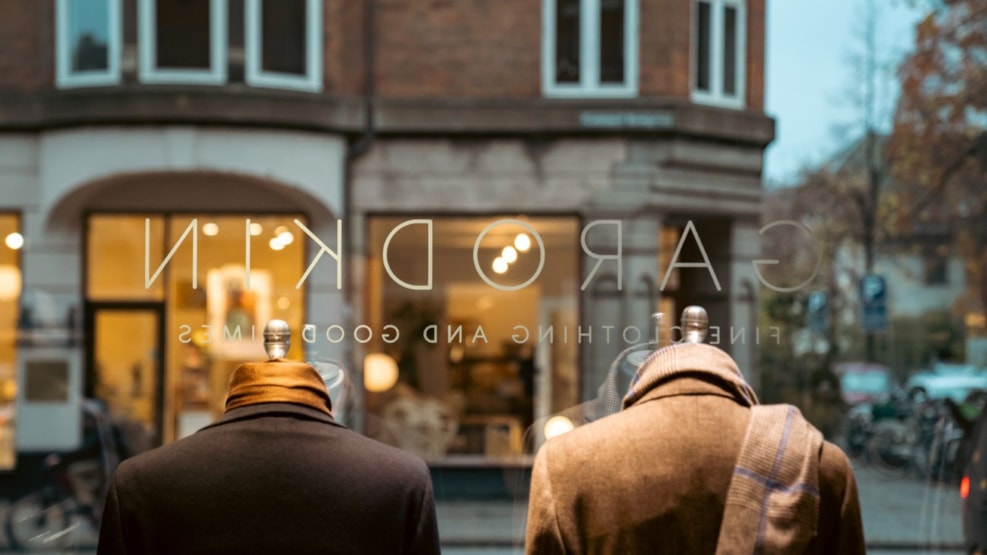 Garodkin
Garodkin is the main destination for premium menswear in Frederiksberg.
On Gl. Kongevej you will find the modern menswear store Garodkin.
Garodkin started as a tailor shop in 1942 in the heart of Frederiksberg, and moved in 2019 to new premises on Gl. Kongevej. The passion for beautifully crafted products tagged along, and today Garodkin is the leading retailer for premium menswear in Frederiksberg.
Garodkin is a modern lifestyle store for men, carrying a carefully handpicked selection of the best menswear brands from around the world.
Curiosity and passion for craftsmanship drive the work, and owners Nicolai Eriksen and Gert Nodin travel the world to find small independent specialists and artisans. Garodkin therefore takes pride in presenting a wide range of unique products with original design, thoughtful details and of the highest quality materials and craftsmanship.