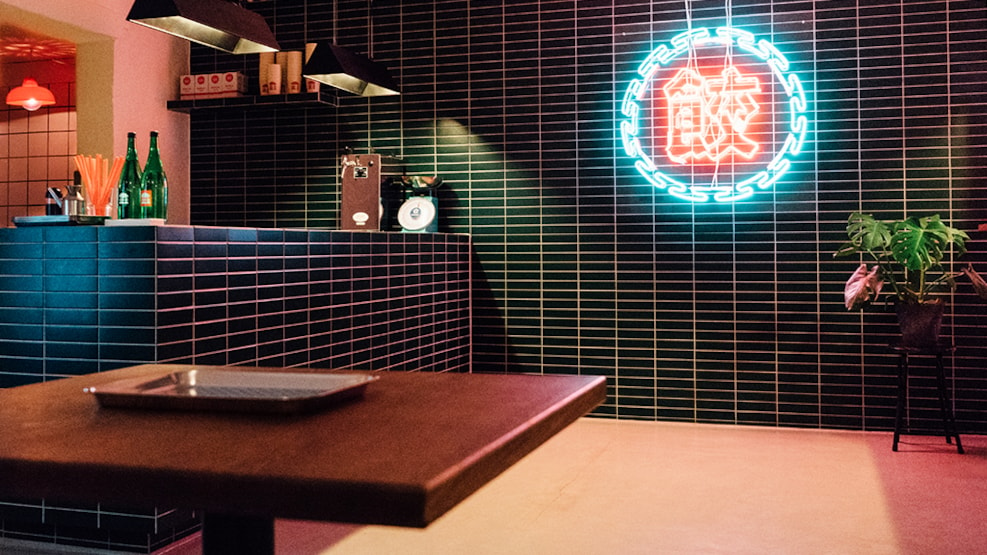 GAO
If you're specialising in something, you better be pretty good at it.
Luckily, that's very much the case for GAO, Copenhagen's first dedicated dumpling bar.
You'll find GAO at Blågårdsgade in Nørrebro. Very close to the lakes and a side street to Nørrebrogade, Blågårdsgade is full of life and people hanging out at the sidewalk cafés.
In one of the basements, you'll find GAO. This authentic Chinese place would fit right in at a busy street in an Asian metropolis, if it wasn't for the view across old Blågårdsgade.
Green ceramic covered walls and bright neon signs (they even have one shaped as a dumpling) make for a super cool atmosphere. The colourful posters plastered on the walls with gaffer tape just add to the vibe.
A snack, a feast or lazy Monday's takeaway
Put together your own dumpling menu to suit your appetite. There are four different kinds of dumplings to choose from, all handmade from start to finish. From a simple order sheet, you just pick your favourites ones, throw in a hot or cold side, a beverage, and you're good to go.
If spicy things don't scare you, top off your delicious dumplings with their 'special GAO chili sauce'. The ingredients remain a mystery, but it sure is good.