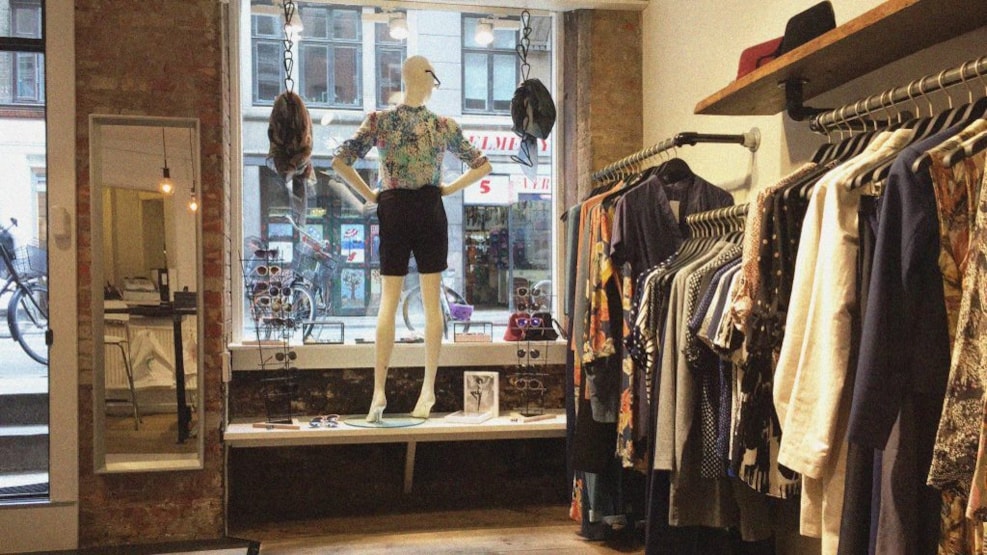 Fünf
Three independent womenswear designers creating distinct designs under the brands Sophia Lee, Tolsing and Froks. Enjoy unique designs and personal, friendly service in their cosy store on Nørrebro's eclectic Elmegade.   
From five to three independent designers
This cosy store on Nørrebro's Elemegade is home to the three womenwear designers Sofie Nørregaard, Maja Haahr and Sara Tolsing. Named Fünf from the days when they were five designers, the store used to serve as both shop and workshop with the designers doing all the sewing in the back rooms. When their single sewing machines could no longer keep up with demand, they outsourced to family-owned producers in Bulgaria which they visit several times a year to forge close ties between design and production.
One shop, three distinct brands
Now that we're done with the history, let's get to the clothes, which are a delight. Each of the three brands has a distinct style. First off, the Sophia Lee brand is edgy, sexy and feminine with jumpsuits and trousers and subtly tailored blouses. Froks is more minimalist, but with many sophisticated details and flowing fabrics used to make shirts, jumpsuits and dresses. Finally, the Tolsing brand balances graphic cuts and a feminine expression with various prints used to make more understated, relaxed yet elegant blouses and dresses. A few more urban pieces like hoodies and oversized jackets also balance out Tolsing's offering.