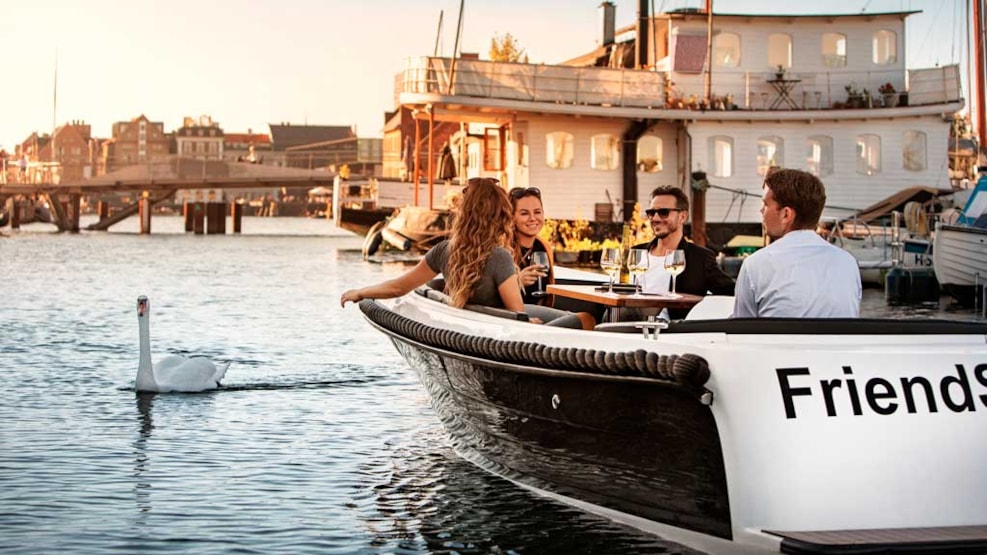 FriendShips
Be the captain for the day in an electric boat on the canals of Copenhagen.
It's hard to think of a more charming way to see Copenhagen harbour than by boat from Christianshavn. FriendShips' self-drive electric boat tours sail from a canalside location close to Paper Island.
Their white boats hold up to 8 persons, are easy to sail and require no previous sailing experience. Sailing at a maximum of four knots for safety measures, it's a tranquil experience to sail around the canals and harbour of Copenhagen, captaining your own ship.
Copenhagen from the water
Get ready to experience Freetown Christiania, the Opera, Christianshavns canal and a view to Our Savior's Church as some of the main attractions just around the corner from the dock.
The roomy boats are powered by a small, silent and pollution-free electrical engine, and there is a small table in case you wish to bring something to eat and drink onboard.