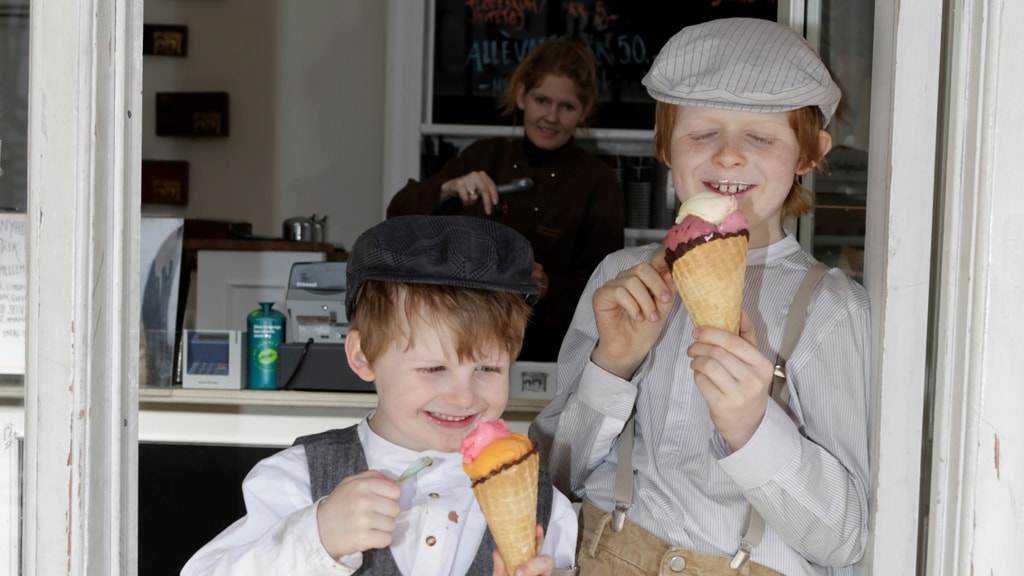 Frederiksberg Chokolade
At Frederiksberg Allé, in Copenhagen, you can buy delicious chocolate and homemade ice cream in the mild months.
Frederiksberg Chocolate knows how to make chocolate and truffle. In 2012, this was confirmed when they won the Danish championship in chocolate. Besides the chocolates, they have an ice cream shop worth a visit. 
The cosy shop at Frederiksberg Allé, has a remarkable selection of ice cream. There is daily a new ice cream on the menu. Sometimes you can find the beer ice cream and the one that tastes of apple pie. 
All the ice creams is that you can cover it in the luxurious melted chocolate that stiffens on the ice cream. Choose between ice cream produced on milk or sorbet in good conscience. The icecreams is not only organic, it is even low on fat or sugar free.
The opening hours of Frederiksberg Chokolade changes throughout the year, and you can find the current opening hours on their website.