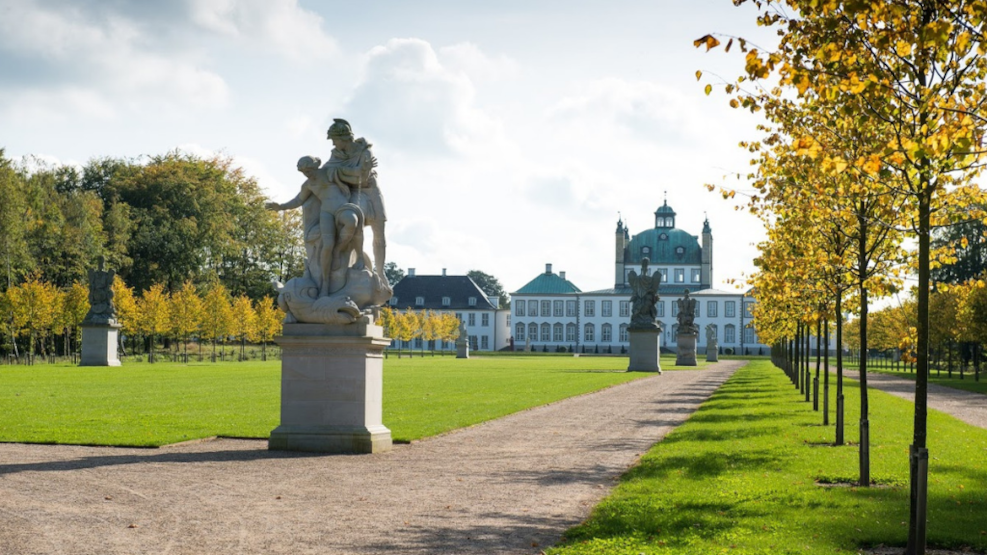 Fredensborg Palace Gardens
Fredensborg Castle Garden is Denmark's most magnificent, unique royal baroque garden. You will find a unique insight into Danish history, architecture, gardening, and sculptural art in the castle garden, which merge into one cultural gem.
Historical garden complex on a grand scale
Fredensborg Palace Gardens is one of Denmark's most significant historical gardens. Long, straight avenues extend from the palace in a star formation, a characteristic of the garden's original French baroque style known from Versailles.
Some avenues have recently been recreated, including Brede Allé, which opened in 2013 after an extensive restoration. On your visit to the beautiful garden, you will see numerous sculptures between the avenues. You find large forested areas with twisting paths dating back to the end of the 1700s and mid-1800s, where almost all baroque gardens were converted to the Romantic style.
The Private Garden
A part of the palace garden is reserved for the royal family, but the park is open to the public in July and the first week of August. Here, you can, amongst other things, visit the herb garden, which provides fresh vegetables and flowers for the royal household, and the modern orangery, which was inaugurated in 1995.
The Norsemans' Valley and the Nordic people
A unique experience in Frederiksborg palace is the Norsemans' valley, where 68 sculptures of Norwegian and Faeroese farmers and fishers are presented. The valley was comprehensively restored and re-inaugurated in 2002.