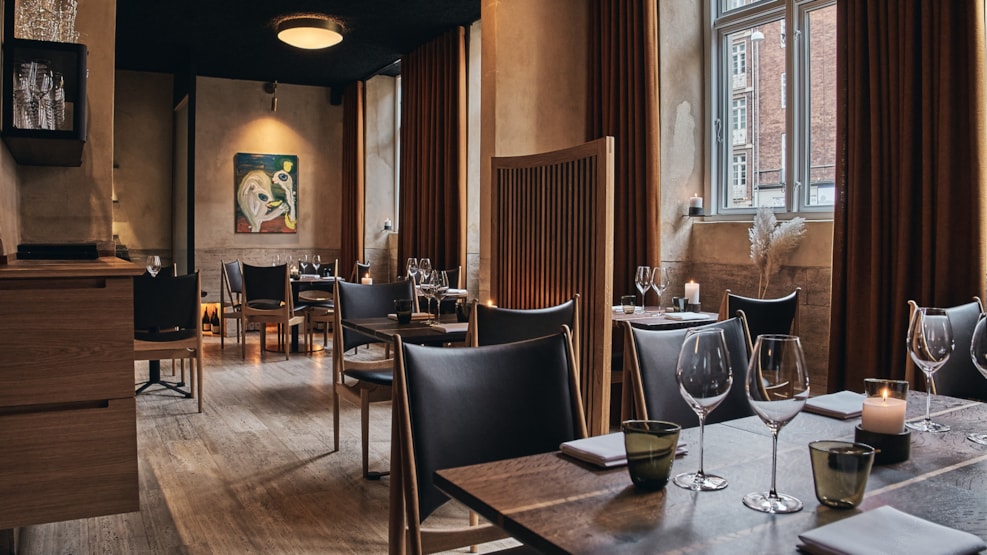 Formel B
Enjoy a Michelin-starred dining experience in the heart of Frederiksberg at Formel B, a modern restaurant where taste, quality and fine dining go hand in hand.
For nearly two decades, Formel B has become one of the pillars on the Danish restaurant scene. It is a modern contemporary Michelin restaurant that offers unique and diverse dining experiences, in a setting where everyone is made to feel welcome. 
The dynamic menu consists of ten to twelve courses and small plates that change with the seasons' produce, as well as the mood of the kitchen. You can select a five course menu of your own choosing, while groups of seven guests or more will have a selected menu by the head chef. 
Ecology, sustainability and animal welfare are paramount here. Over the years, Formel B has cultivated a close collaboration with its Danish produce manufacturers to ensure that what is served in the restaurant lives up to its ambition for a sustainable and quality conscious meal.  
This is why the vision in the Formel B kitchen has always centred around the quality of the produce. Formel B works closely with its suppliers who are mainly small Danish producers that share the restaurant's respect for sustainability and nature. 
Another of the greatest qualities here is the wine cellar and its exclusive collection. Formel B offers a quality wine selection with affordable prices, so it can share the pleasure of great wines with as many as possible. From avant-garde natural wines to elegant classics, the cellar caters for every taste and budget. And if you're especially partial to a drop of Burgundy, this is the place for you.