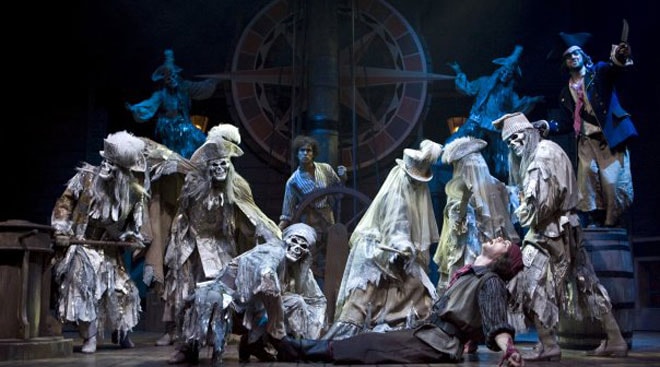 Folketeatret
Folketeatret – the People's Theater – resides in Nørregade in Copenhagen and is the oldest public theater in Denmark. 
There are three scenes at Folketeatret: Store Scene – the Big Scene – is a beautiful, classical theater hall with room for an audience of just about 600, the Hippodrome is a modern, flexible stage, with a capacity of approx. 200, and lastly there is Børnescenen – the Children's Stage – where a variety of different child theater groups performs in front of audiences 3 to 8 years old.

A wide variety of theater genres

In the forthcoming season, Folketeatret will introduce a broad range of different genres. No fewer than nine productions, spanning genres like modern drama, Danish original performances, classic plays of different genres, and a large, foreign guest performance.

The productions of Folketeatret will often go on tour, where they perform in up to 70 cities and towns, with a combined audience of more than 230,000 people nationwide.