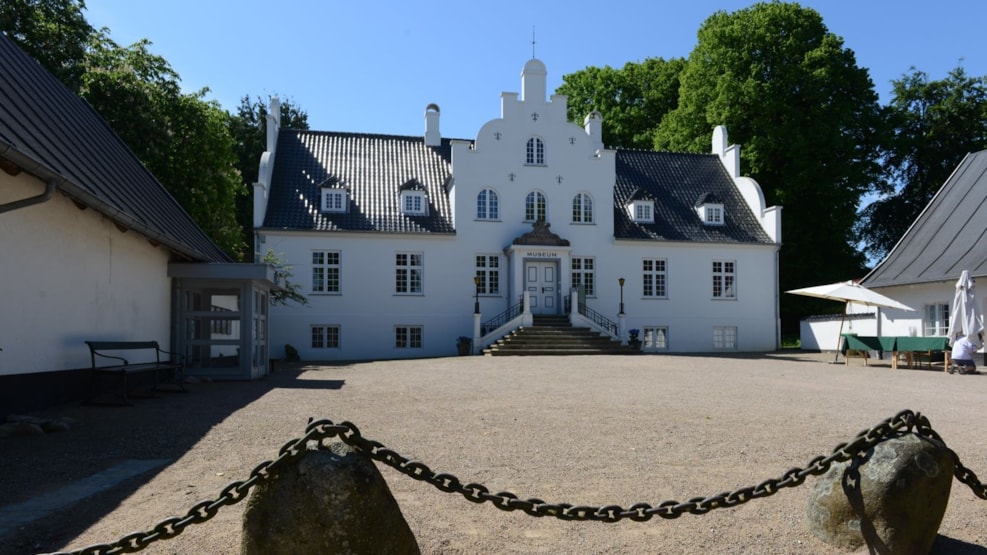 Flynderupgård
The Flynderupgaard Museum is located in a large manor style country house from the early 19th century.
The lives of farmers and fishermen
Changing exhibitions depict the lives of farmers, fishermen and summer residents in eastern North Zealand. In a wing of the house there is a large exhibition on the fishermen from Kronborg to Sletten.
Historic traditional farming and gardening
The large garden has been restored to its 1920's appearance, and traditional farming from that period is also being established, featuring horses, cows, pigs, poultry and traditional farming machinery.
Local traditional food
Enjoy a traditional meal in the eatery Spisestuen.
FACTS
Flynderupgård Museet
Agnetevej 9, 3060 Espergærde
Tel. 49 28 19 00
www.helsingormuseer.dk
Opening hours and prices: Please find below.
NB! First Wednesday of every month open from 12:00 to 8:00 pm. Closed between Christmas and New Year.
Please note: The admission ticket applies to all Elsinore Municipality Museums, the day it was bought.