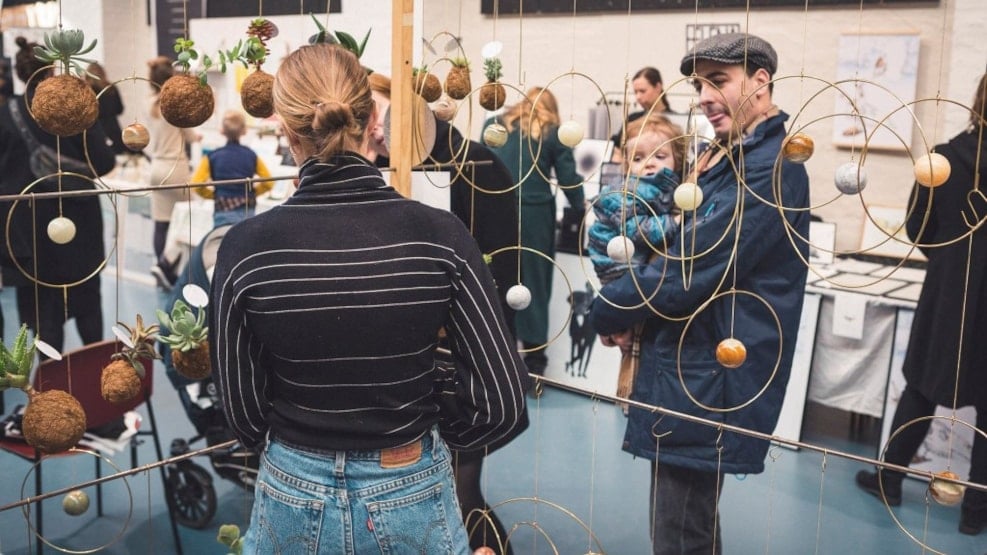 Flids Christmas Market
With their Christmas market, Flid is once again bringing art and design to Copenhageners and visitors in Nørrebrohallen. The market filled with artisans, designers, and artists will take place in December.
The exhibition and marketing platform Flid open its doors to a large sustainable market in Nørrebrohallen, where many creatives exhibit. For the Christmas market, designers and artists will sell their unique craftsmanship, handmade designs, and original works, giving visitors a unique insight into how the design and trends in the creative industries will be in the future.
The artistic focal point of the Christmas market will be ceramics, graphics, textile design, art, illustration, wood design, lighting design, crafts, and jewelry design.