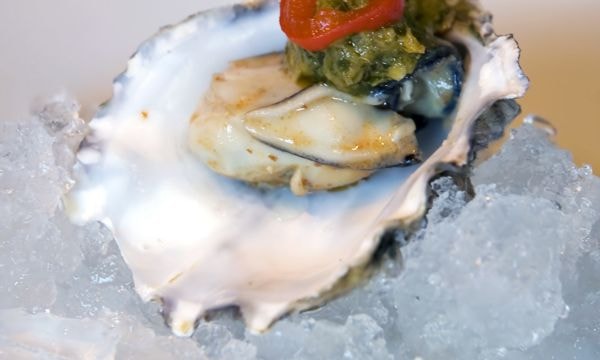 Fishmarket
The folks behind Pastis, Mikkel Egelund and Henrik Lazlo, have opened a fish restaurant near Kongens Nytorv.
"Fishmarket is my old dream of a fish bistro, just as you find them in Nice, Cannes and Paris, where the waiter comes zig-zagging down the restaurant with a swinging platter full of seafood on ice that is almost dripping on the floor. We like a lively atmosphere. It doesn't need to be too serious although the quality is high, the wine list good, and there are decent glass on the table," said Mikkel Egelund before the opening in December 2010.

Besides the lush shellfish dishes and lots of oysters on big platters with crushed ice, the menu is filled with fish and seafood cooked simply and healthily as they do in the Mediterranean. The products come, however, primarily from the domestic waters.

Fishmarket doesn't have a fixed menu, but prices for appetizers are around DKK 100 and main courses start at DKK175. The Champagne menu is large and diverse, and it contains both bottles at reasonable prices and the big shots. The house champagne is the only one that Fish Market sells by the glass. When it comes to wines without bubbles, you can choose between several white wines by the glass, while the selection of red wines is more limited.
In summer, the façade facing Hovedvagtsgade opens up so that it's possible to enjoy the sun on the sidewalk.