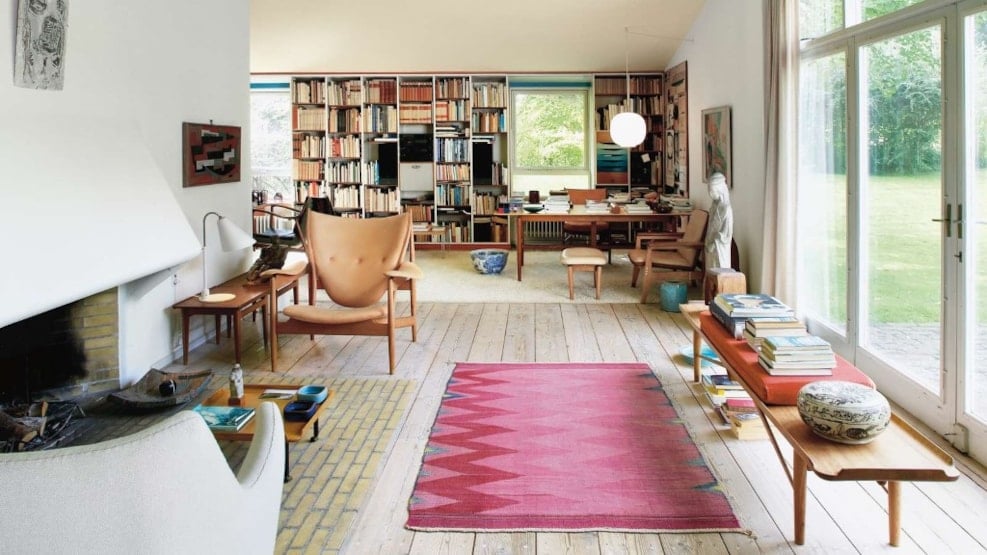 Finn Juhl's House
Experience the true spirit of Finn Juhl (1912-1989) in his private home in Charlottenlund, north of Copenhagen. His house is a textbook example of his project as an architect and as a furniture designer.

Finn Juhl was one of the leading figures in the creation of Danish Design, architect, and designer and he would have turned 100 come 2012.

The Art museum Ordrupgaard celebrates the centenary of Finn Juhl. His private home built in 1942 - right next to Ordrupgaard - is open to the public.

Upon entering one gets the sensation that Juhl just left for a stroll in the garden. The gentle Scandinavian light pours in from the wide terrace doors and large windows and is reflected off the soft white walls.

By the open fireplace The Chieftain Chair is accompanied by the love seat The Poet - furniture which Danes and foreign guests alike recognize from glossy magazine pages, television programs, shop windows – and from their own private homes.

Finn Juhl furniture is experiencing a booming renaissance as Denmark celebrates what would have been the creator's 100th birthday.

Finn Juhl's house is open on Saturdays, Sundays, and on public holidays from 11.00-18.00. Admission to Finn Juhl's house is included in the ticket to Ordrupgaard Museum.