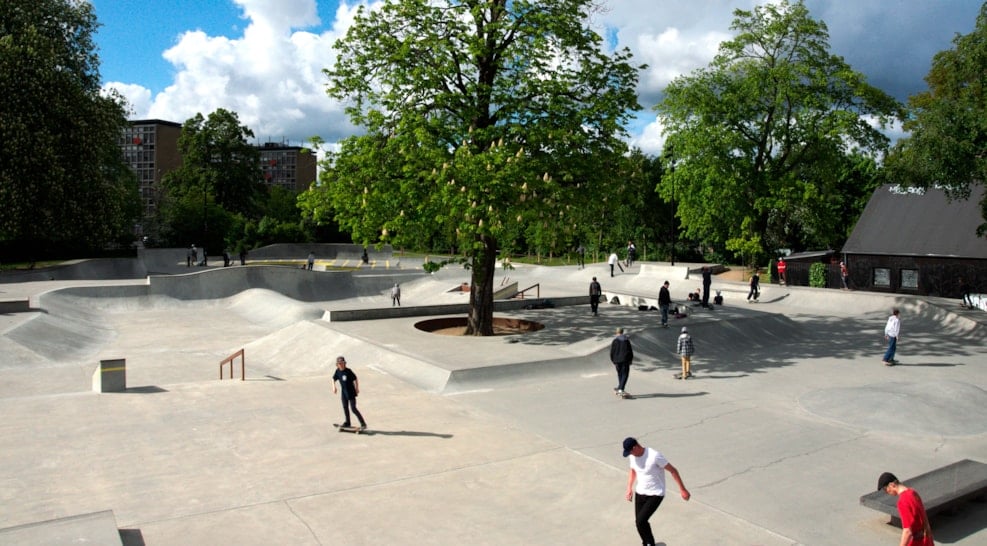 Fælledparken Skatepark
Fælledparken Skatepark is with its 4600 square meters one of the largest skate parks in Denmark. It is placed in one of Copenhagen's most used and loved parks.
 The park is divided into three levels and thereby targets both the six-year-old boy who has never tried skateboarding before, as well as the skilled skater.
The surface is made of concrete instead of asphalt to provide the best skating conditions.
For the professional skater, we recommend using the park in the late afternoon and evening hours to get an undisturbed skating experience.
Both skateboards, BMX bikes, and rollerskates are allowed.
You have to bring your own skating equipment.

The skate park is open all week and is free to use.