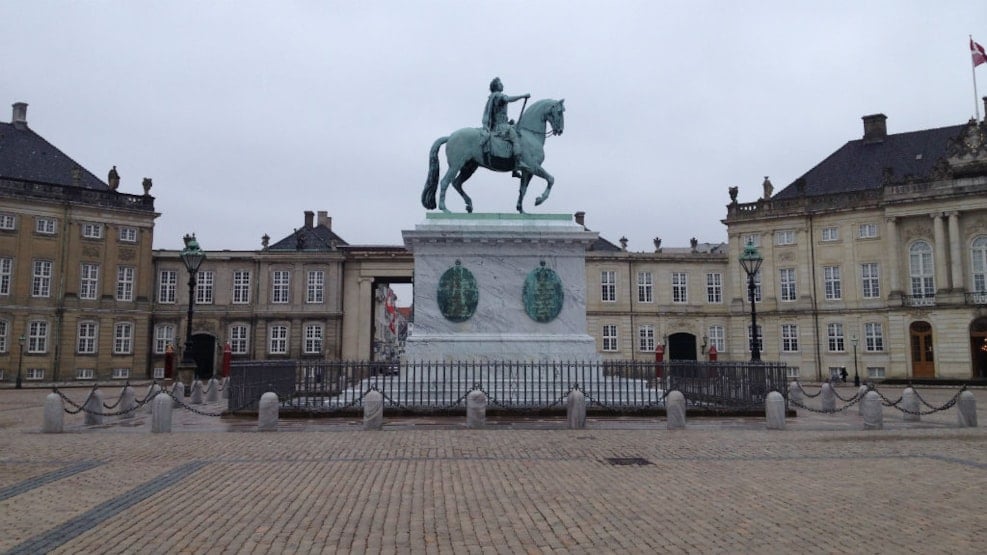 Equestrian statue of Frederik V
At Amalienborg courtyard (Danish: Amalienborg Slotsplads), the old equestrian statue of Frederik V is situated.

The equestrian statue is a work of the Frenchman Jacques-François-Joseph Saly and was unveiled in 1771. The statue weights 22 ton and was pulled by 200 sailors on a sledge over two days from Kongens Nytorv to Amalienborg Palace.

In 1753, Saly arrived in Copenhagen and worked in a studio at Charlottenborg, where he watched the horses daily. After five years he had made ​​a sketch of the statue, and he began to modulate it in plaster.

2 March 1768, 300 invited guests were watching while the 40,000 pounds molten bronze was poured into the mould. King Frederik V had died several years earlier so he did not see the final result of the statue.