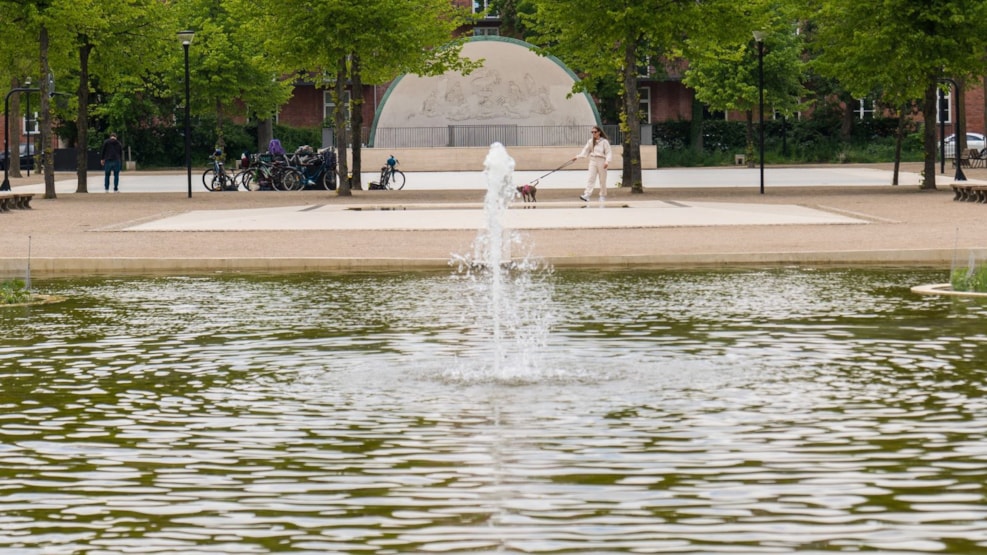 Enghaveparken
A fusion of culture, history and sustainability makes one great Enghaveparken.
Room to breathe. That was what Enghaveparken originally was meant to be to the local residents of Vesterbro. It was first laid out in 1929, and quickly became a natural, spacious contrast to the ever so tight living spaces of that time. Parts of the park was drawn by well known Danish architect, Arne Jacobsen, and his tributes to the park has gotten new life with the re-opening of Enghaveparken in 2019.
The re-opening, and the renovation, has meant that the park now serves more than one purpose. It's become one of 300 projects in Copenhagen to face the future change of climate, and especially the rising risk of cloudbursts. The architects of the project, Tredje Natur, has made a huge effort to both preserve, renew and develop the park as an important asset to Vesterbro in more than one sense.
Underneath the park massive water reservoirs have been established, and they'll be a supplement to the more visible expansions of the park, when it comes to containing larger rainfalls. The park itself can contain up to almost 6 million gallons of water and will even ensure a safe and efficient use of surplus water. It'll serve as a sustainable refill of the city's streetcleaners, and leftovers will be rinsed to be integrated in the park's water-based layout, with both recreational, relaxation and sensory opportunities.