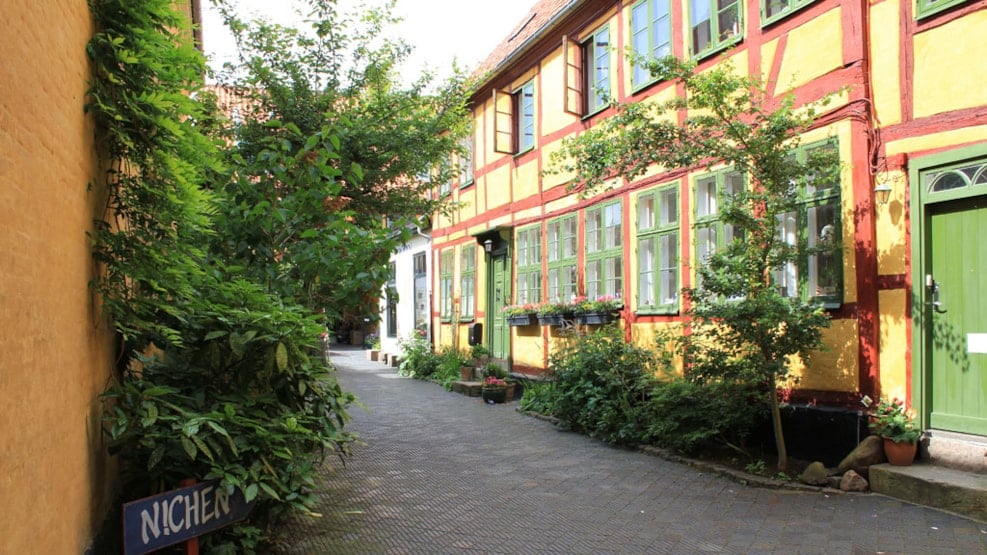 Elsinore Walk - a cultural promenade
Elsinore Walk is a guided city walk you can do by yourself whenever you want – a free offer extended to all.
The walk will lead you through Elsinore's 800 years of history, from the time of the first church that was built in a small fishing village, through its heyday with the Sound Dues and Kronborg Castle, which inspired Shakespeare to write Hamlet.
You will pass through the industrial time of the shipyard and finally arrive in the modern world-class cultural city, which is today's Elsinore.
Follow the trail of blue dots that mark the route in the cityscape. You will be led to 20 cultural attractions, all of which are marked with a sign and a number.
To benefit fully from the walk, pick up the free guidebook at The Culture Yard or in one of the city's museums.
The guidebook is available in 7 different languages: Danish, Swedish, English, German, Chinese, Turkish and Arabic.
Enjoy the walk!