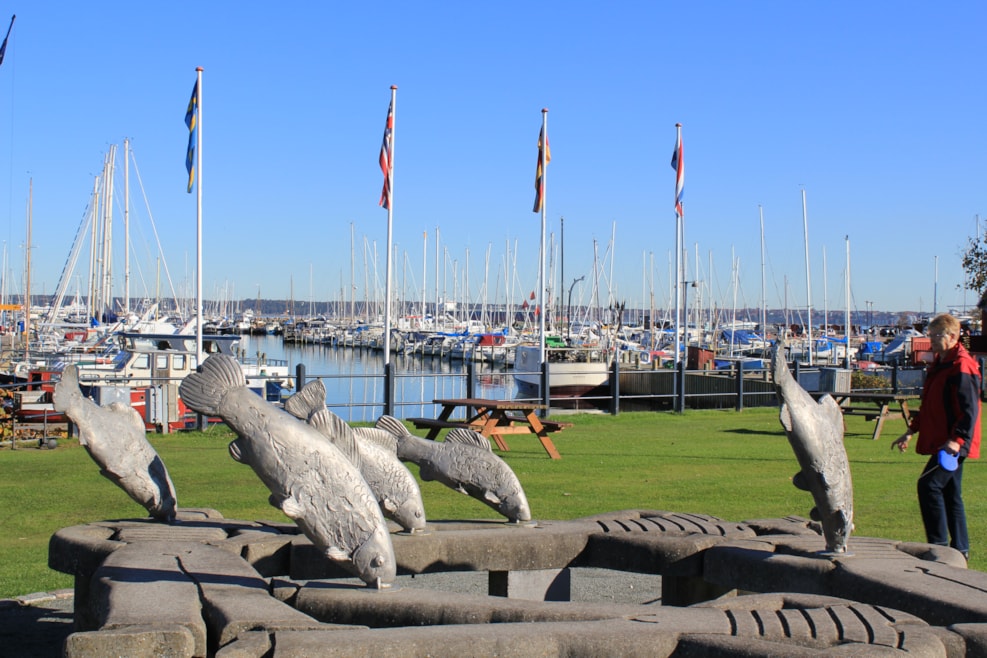 Elsinore North Harbor
Helsingør Nordhavn (North Harbour) is a municipal yachting harbour with about 1000 berths. It was built as a fishing port and yachting harbour by the municipality of Helsingør in the years 1932-1934 and was in the beginning of the 1970 extended to its present size.

Nordhavnen has an authentic atmosphere where citizens as well as tourists feel at ease beause of the right mixture of recreation, leisure and still ongoing business. 
On the harbour area you will find the harbour office, a fishmonger's shop and cafe, a restaurant, grill, provisioning shop and more.

The harbour office is open for expedition as follows:
1.4. - 31.8.: Mon. - Fri.  8 am - 3 pm, Thurs. also 8 am - 5 pm
1.9. - 31.3.: Mon. - Fri.  9 am -2 pm
The on-duty harbour guard can be reached at  
phone (+45) 2531 1080