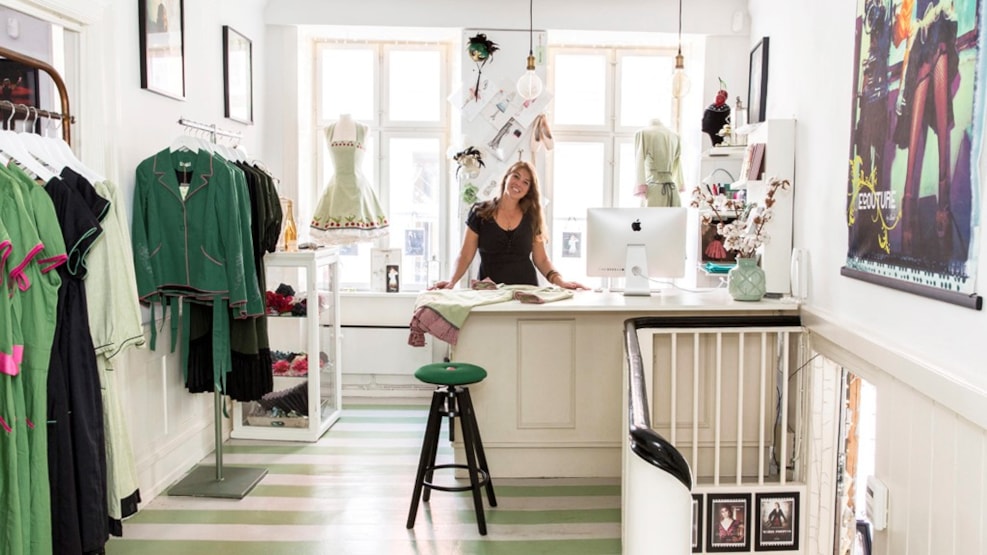 Ecouture
Ecouture showroom and studio are located in the heart of Copenhagen. The glamorous fashion label does not compromise on the environment or its own ethics. It is designed with an attitude.
The clothes are made using good natural qualities such as organic cotton, silk, flax, hemp, bamboo, and wool.
The designs are inspired by film and theatre, and have a bohemian style; edgy but at the same time feminine and seductive with unique and distinctive details.
The designer Johanne Helger Lund has worked as a costumier at several Danish theatres, and the theatrical inspiration is still visible in her designs.
A glass of bubbles on Fridays
The people behind Ecouture work, trade, and design at the showroom, where everybody is welcome to stop by.
Every Friday they would normally even serve you a glass of bubbles.