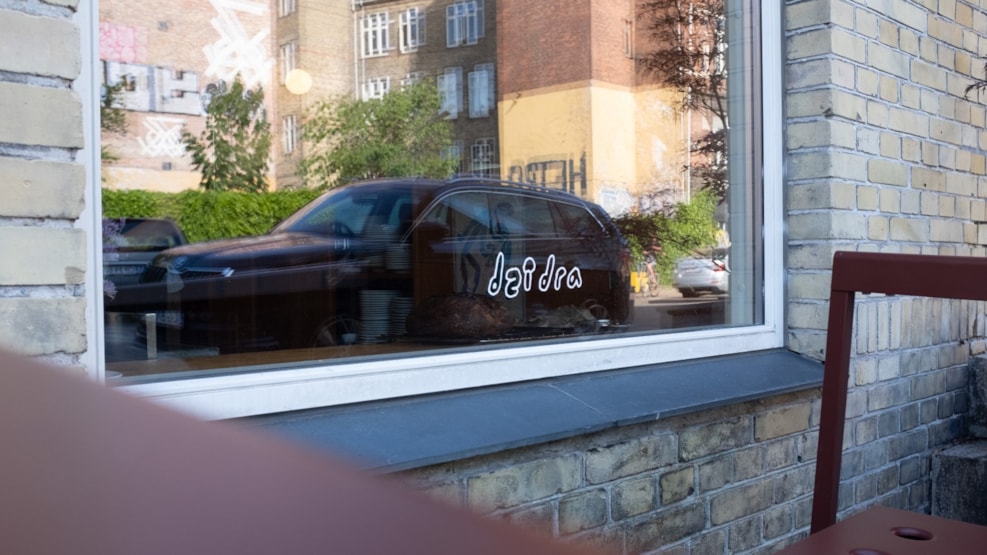 Dzidra
Right off the busy and vibrant Nørrebrogade lies Dzidra, with delicious lunch and breath-taking cakes. It has the "if you know, you know" vibe, and once you know it – you will never forget it.
Some things are always changing, and some things always stay the same. Dzida on Nørrebro have manged to do both at the same time. While the lunch menu changes from week to week, the quality of ingredients and the delicious taste and presentation stays the same.
Their grilled cheese and their scones are always on for the day and manage to be a delicious treat every time. Dzidra bake mouth-watering cakes, that also change depending on mood and season. As they put it, the sweet items on the menu will be "whatever cute things we made for the day."
You can also by local made kitsch goods and locally made art is often on display in the large window. Dzidra is the embodiment of Nørrebro, where everyone is welcome and there is room for small indie artists to showcase their creations. They have also hosted cake sales to support local causes of good-will.
Dzidra is located right of Nørrebrogade in rustic surroundings, where the mood is often dependant on the weather. On summer days, the big double doors are open and let in the summer breeze, and in winter, the Danish "hygge" is ever present.