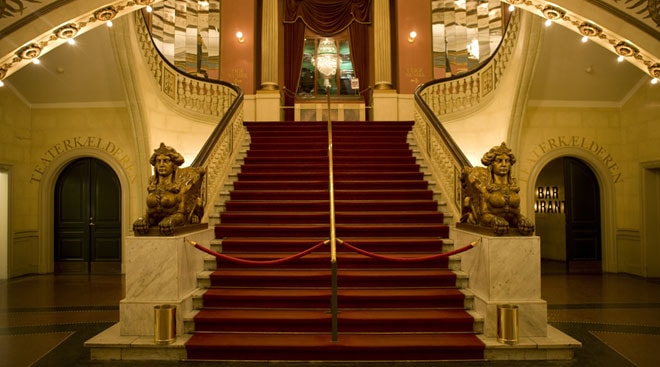 Det Ny Teater
The theatre in Copenhagen was built in 1908 and introduced the first revolving stage in the country.

It has later undergone a thorough refurbishment.

There is room for 1000 persons and with its 12.000 square meters it is one of Denmark's largest theatres. The repertoire of colorful, spectacular musicals also means that is the theatre in the country with the largest attendance.