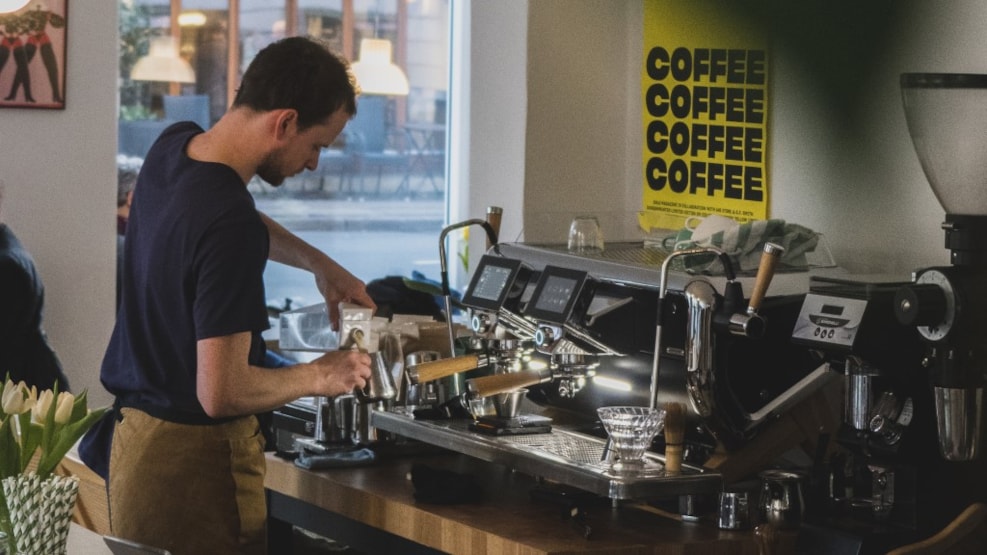 Darcy's Kaffe
On the corner of Rantzausgade you'll find one of the city's finest coffee purveyors. At Darcy's Kaffe they take home the best beans from the world's best roasters and serve them up with a smile, perfect pastries and some good vibes to go.
This area of Nørrebro needed a cosy neighbourhood coffee joint and Copenhagen needed another multi-roaster café. And with the arrival of Darcy's Kaffe in its new digs on the corner of Rantzausgade, both Nørrebro and Copenhagen got what they needed.
The owner, Darcy Millar, sources the best beans available from some of the best roasters in the world. With a constantly rotating menu of speciality beans, there's always some for everyone, and Darcy is more than keen to give away some coffee knowledge if you're intrigued to know more. The coffee is served accompanied by changing but delicious food offerings with a few mainstays like croissants and pastries from Democratic Coffee and bread from Bageriet Brød.
The space is more or less designed as a cool Copenhagen apartment, with nooks for reading and working and window spots for watching the world go by whilst sipping on something warm. If you're feeling like being your own barista at home, most coffees on offer at the bar are also available by the bag, along with other speciality items.