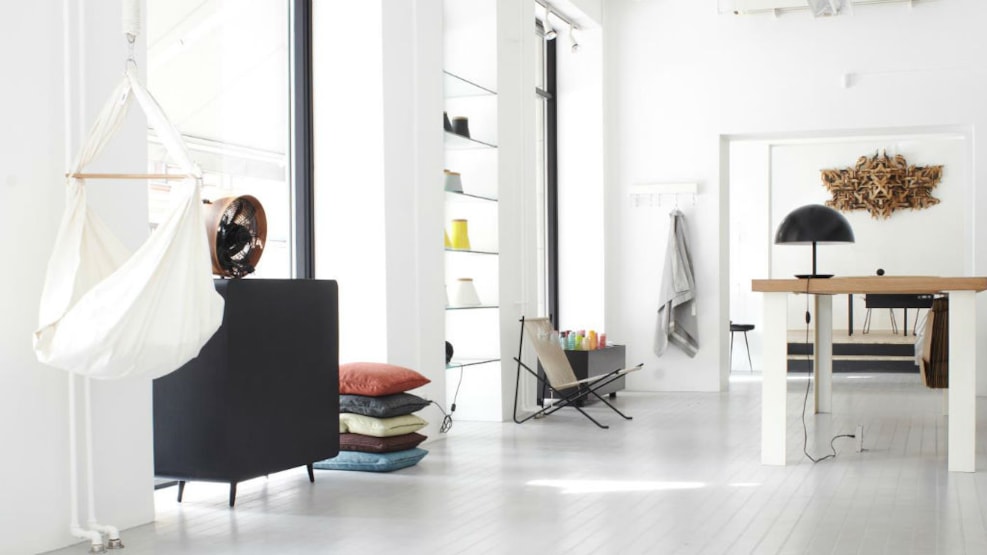 DANSK Made for Rooms
Explore a curated collection of furniture, interiors & ceramics from Denmark and the world beyond, always with a focus on high-quality materials, craftsmanship and timeless design.
Worldwide contemporary design
Upon entering the store at DANSK Made for Rooms you know you've arrived at a design destination. Modern and minimalist, the store lovingly curates, contemporary furniture, interior design items and ceramics to wonderful effect.
Dansk itself presents its own branded design range within the store. Choose between colourful, contemporary kitchenware, storage solutions and larger items including dining tables and shelving units. A modern aesthetic and colour palette runs through the collection as does a focus on materials, be it for durability or aesthetic reasons.
Best for interiors – contemporary and classic
For those looking to learn more about both classic and contemporary design, DANSK Made for Rooms is a great place to find out what is available from both the recent past and present. The store also acts as a platform for design and lifestyle publication brands including Kinfolk and Apartamento.
The shop is layered up with exquisite designer chairs, framed graphic posters, soft furnishings, and luxuriant lighting. Furthermore, knowledgeable staff members are on hand to guide you through your options if taking home a piece of contemporary design is your aim.  
So, whether you are looking to simply browse a well-curated collection of designer items, or purchase your own small or large piece of high-quality design, DANSK Made for Rooms is a must-see during your visit to Copenhagen.