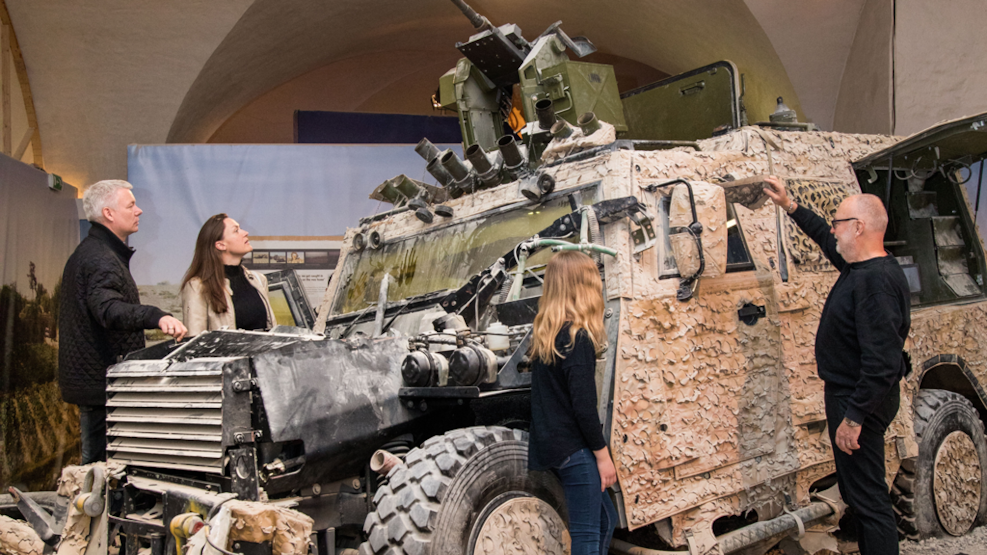 Danish War Museum
Showcasing Danish military history from the 1500s until today, from samurai swords to World War II and the war in Afghanistan.
At The Royal Danish Arsenal Museum, you can learn all about war, defence and weapons technology in Danish military history from the 1500s until the present day, with insights from modern-day soldiers.
The building that houses The Royal Danish Arsenal Museum was built in 1604 by Christian IV and is still one of the biggest of its kind in the world.
Experience the Cannon Hall, which is a magnificent architectural experience. After watching the many cannons used for defending Denmark's borders through time, you can discover the exhibition "The Remote War – a Danish soldier in Afghanistan". This 600sqm exhibition reproduces a Danish soldier camp in Afghanistan as realistically as possible and tells a Danish soldiers story after spending six months in Afghanistan.
On the first floor in the museum's big rust chamber, you can experience how wars were fought on the shore and the water over the last 500 years. From Samurai swords to World War II and the impact of war in Afghanistan, you'll leave with a full appreciation of the weapons of war. 
There are plenty of activities for the whole family during the summer holidays, and every day in July you can go on a free tour of the museum. We will take you on an exciting journey through the past 500 years of Denmark's wars – from famous battles against Sweden and England to Afghanistan. Tours are at 11 a.m. in English and at 1 p.m. in Danish.