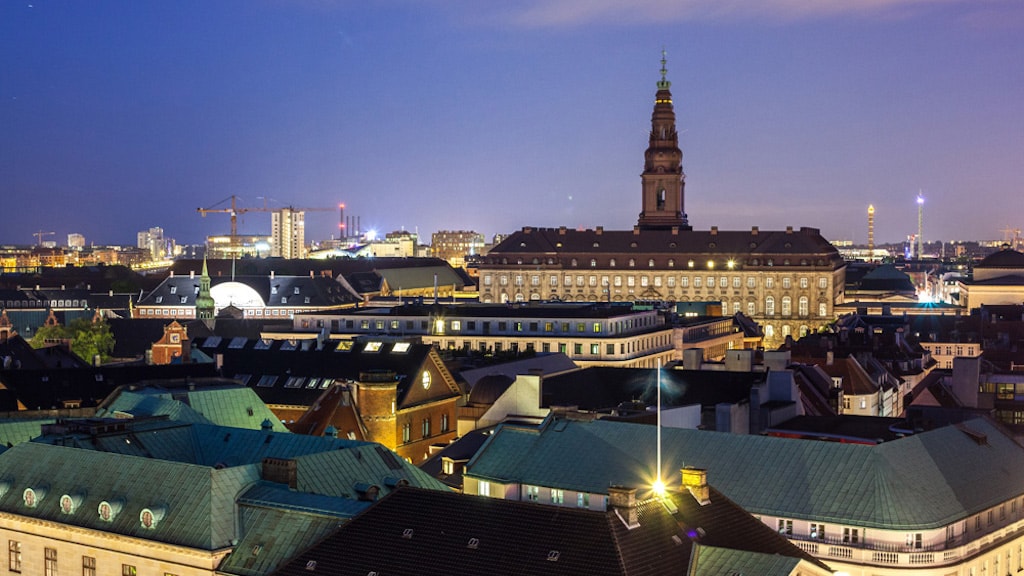 The Danish Parliament
Folketinget is the name of Denmark's parliament, which is located in a historical setting at Christiansborg Palace, often just called Borgen (the castle in Danish), on the island of Slotsholmen in Copenhagen.
Folketinget, together with the monarch, has the legislative power in Denmark and has had it since the birth of the Danish Constitution in 1849. The Danish monarch's power is limited to signing the laws that are passed by the parliament and is therefore in practice more a symbolic power.
Originally there were two parliamentary chambers, a chamber representing the people, and a chamber representing the aristocracy. The Constitution of 1953 united the two chambers into one parliament.

Members of the parliament are elected by the people. Everyone with Danish citizenship and who is 18 years of age is eligible to vote.
Visit the parliament
The meetings in the Danish parliament are open to the public. Note that you must first go through security in the Danish Parliament's visitors' service, which can take 15 minutes, so come early.
You can also go on a free guided tour of 45 minutes. Note that tickets for these tours can be picked up from 10:00 in the morning on the day of the guided tour, and tickets are available on a first-come-first-served basis. Find more info on the Parliament's website.
Normally you pass by the Prime Minister portraits, the galleries, board committees, and the chamber. There are lockers at the entrance in case you need to store your belongings during the visit.