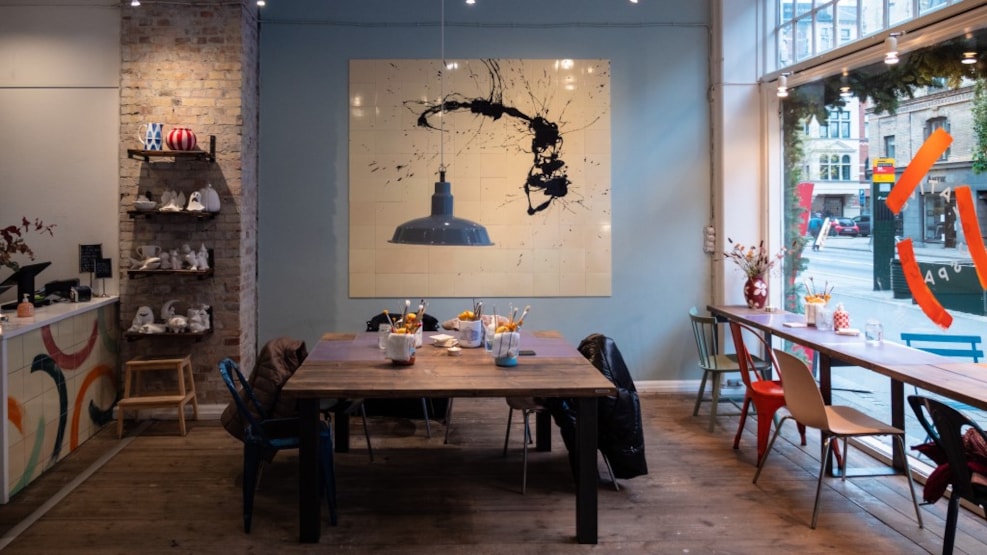 Creative Space
At Creative Space, you'll step into a creative universe, where all you have to do is seize the pen and let your imagination lead the way. 
Creative Space is a cozy and creative café, where you can paint your own ceramics while having a cup of coffee. 
When visiting Creative Space you'll experience a creative café and allow yourself to forget the World for a moment. You may combine all kinds of different colors and let your imagination go the distance. The sweet staff is ready to help and guide you no matter which questions or need of advice you may have. 
The only thing you have to do while visiting Creative Space is to pick out your favorite ceramics and colors and paint your way through the cozy surroundings with a cup of coffee or tea on the side. Afterward, you may leave your ceramics to the staff, who will glaze and burn them for you, so it's ready to be picked up the week after. 
Creative Space is located in both Frederiksberg and Østerbro.