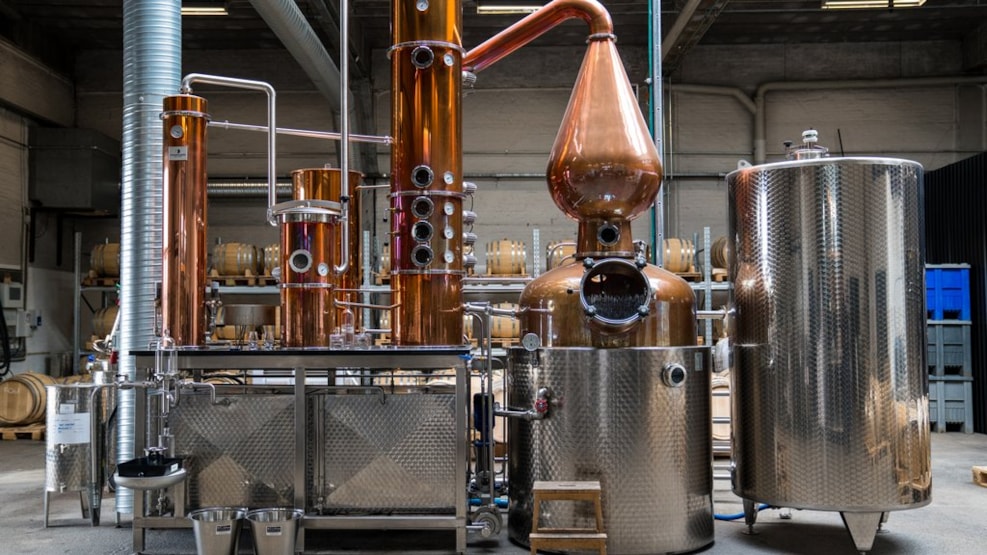 Copenhagen Distillery
Award-winning distillery in a warehouse close to Refshaleøen in Copenhagen.
Close to Christiania you will find the experimenting distillery run by a group of distillery nerds specialized in making hand crafted, unique and innovative spirits. They have a production spreading from schnapps and gin to whiskey and liqueur. Even though they pay respect to traditions, they try to challenge them by introducing new - or removing - ingredients in their distillation process. For example all of their gins should have a subtle mystery to them. Perfectly balanced flavours that are not always recognizable at first.
Everything is about simplicity and balance. From the distillation process to the selection of flavours, bottle designs and the pleasure of tasting the spirits should to be an experience according to Copenhagen Distillery. They won a gold medal in 2017 at The Gin Masters for their Orange Gin. Their Oak Gin won a Master Title making it one of the best casked gins worldwide. The hall and gift shop is open Fridays for visits between 13-16 (1 to 4 pm).