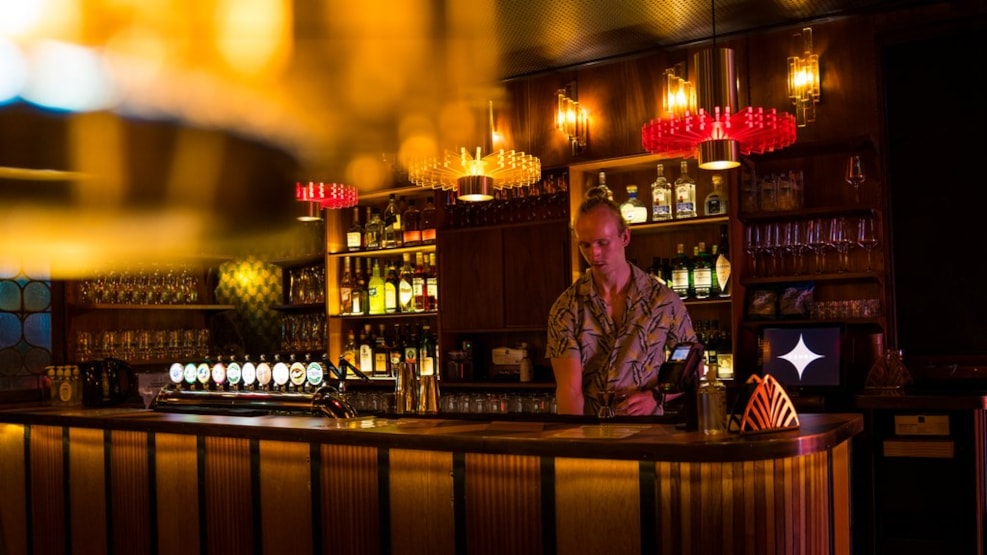 Conga
At Conga on Guldbergsgade you can get a beer, new takes on classic cocktails, good music, informal vibes and a very 70's interior. What else can you ask for?
The first thing you'll notice when you step into Conga is the interior and decorations. East German vintage wallpaper and tons of meticulously handpicked lamps set the tone.
Conga is affiliated with the venue Rust but has its own identity altogether. You don't have to be on your way to or from a concert to drop by Conga for a beer or a cocktail.
Get your refreshments here
The bar has a broad selection of beer and a drinks card which offers both the classics and modern interpretations. Try their Conga Flyversjus which is mixed with Akvavit, Limoncello, lemon juice and Gomme syrup.
The place is quite casual and everyone is invited, so drop by if you're in the neighbourhood of Nørrebro.
Oh, and by the way, if you're into old school drum machines, you'll get a kick out of their bathrooms.