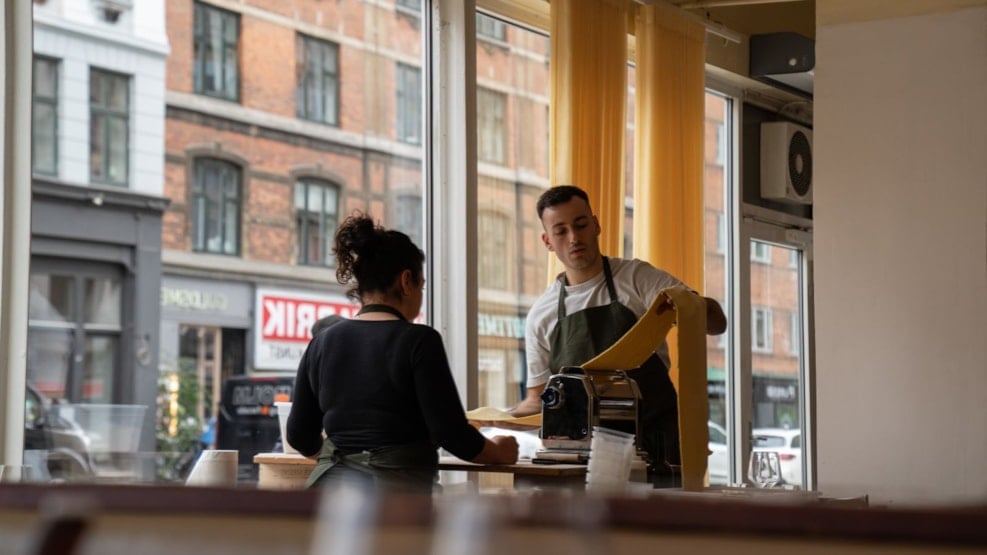 Circolo
Sample the delights of the Mediterranean at Circulo, Frederiksberg's Tuscan restaurant, serving authentic antipasti, handmade pasta, char-grilled meat and seafood 
Restaurant Circolo is a Tuscan restaurant that makes authentic recipes from the much celebrated region of central Italy. You will not find more common Italian food on the menu; instead you can enjoy antipasti, handmade pasta, char-grilled meat and seafood. 
"We have never bought pasta," says the owner of Circolo, Philip Skovgaard. "We make it ourselves by hand". Sure enough, even if you just casually walk past the restaurant you'll see the chefs, all from Italy of course, lovingly preparing the fresh pasta in the kitchen. 
Tuscan cuisine is known for dishes such as Bistecca, a one-kilo steak on the bone, as well as pappardelle pasta. In Tuscany, meat and fish is often charcoal grilled, and that too is how the food is prepared at Circolo. Also regularly on the menu is hook-ripened Mangalitza, a breed of pig from the organic farm Birthesminde. Wherever possible, all ingredients are local, Danish and biodynamic, as is a considerable section of Circolo's wine list. 
Philip Skovgaard knows authentic Tuscan recipes when he sees or tastes it. As a boy, he lived with his parents in Montalcino and that Tuscan way of life, not to mention cuisine, has stayed with him. It is this that he has recreated here in Denmark. It is a rare treat, and definitely one worth experiencing.