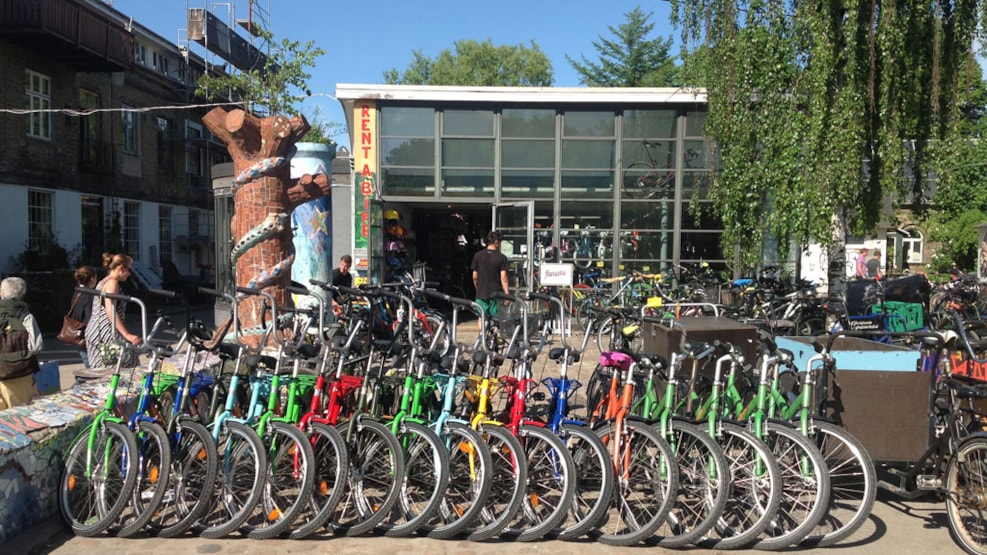 Christiania Rent a Bike
Christiania Rent a Bike is a bike rental and bike shop in freetown Christiania in Copenhagen. They are also the only place in Scandinavia where you can find the handbuilt Pedersen Bicycle and the place where the famous Original Christiania Cargo Bike was invented.
You will find Christiania Rent a Bike in freetown Christiania close to Christiania Smedie and Café Moonfisher. The unique location in the historical surrondings of the freetown makes it a fun and interesting place to visit.
Here you can rent a two wheel bike for DKK 100 per day + 50 per extra day, but you can also rent the Original Christiania Cargo Bike that accomodate a smaller family. We recommend that you book your bike in advance.
Christiania Cykler, the owner of Christiania Rent a Bike has existed for over 30 years and is specialised in the Original Christiania Cargo Bike and the emblematic Pedersen Bicycle. They always have something fun and different compared to other bike shops in Copenhagen.