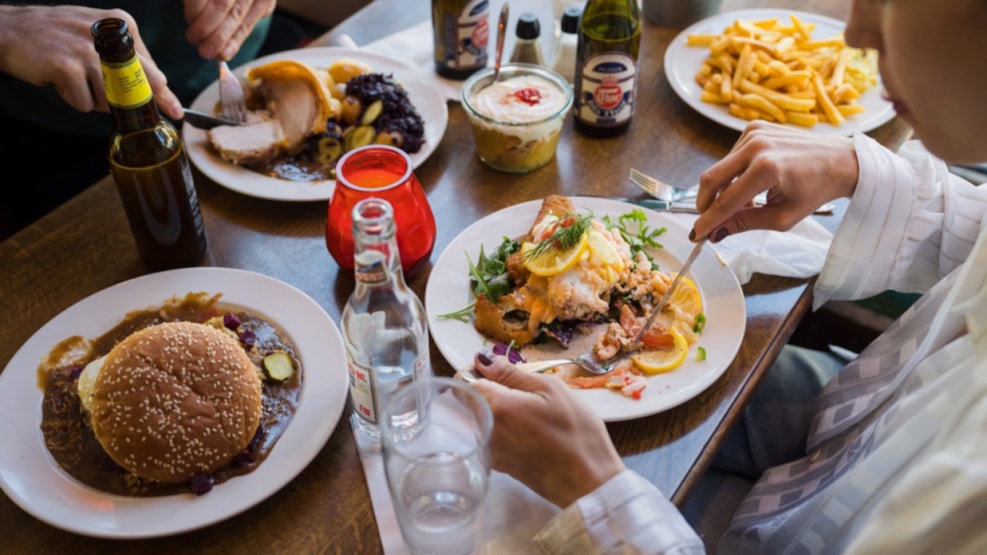 Chicky Grill
Amidst restaurants in the popular Meat Packing District that serve cuisine from all over the world, new food concepts and fancy contemporary drinks, Chicky Grill is the one place where time stands still.
Chicky Grill epitomizes the saying "If it ain't broke - don't change it." Serving traditional Danish food and drinks, this has been a Copenhagen go-to for over 45 years. The owner employs his entire family as staff, so you can expect a home-from-home atmosphere.
There have been no significant changes to the interior since the early 1990s and the feeling of stepping into a time capsule is remarkable. The surroundings are hip, trendy and now in the always vibrant Vesterbro area, but Chicky Grill stands out.
The menu consists of all the Danish grill bar favorites, from the famous shooting star to roast pork with thick brown sauce. The portions are massive to fill you up, but should you fancy dessert, you'll find Danish classics to satisfy your sweet tooth or classic Danish drinks that can be considered a meal in themselves.
You can either enjoy your food in the brown leather seats or use the takeaway option for a perfect lunch or dinner.