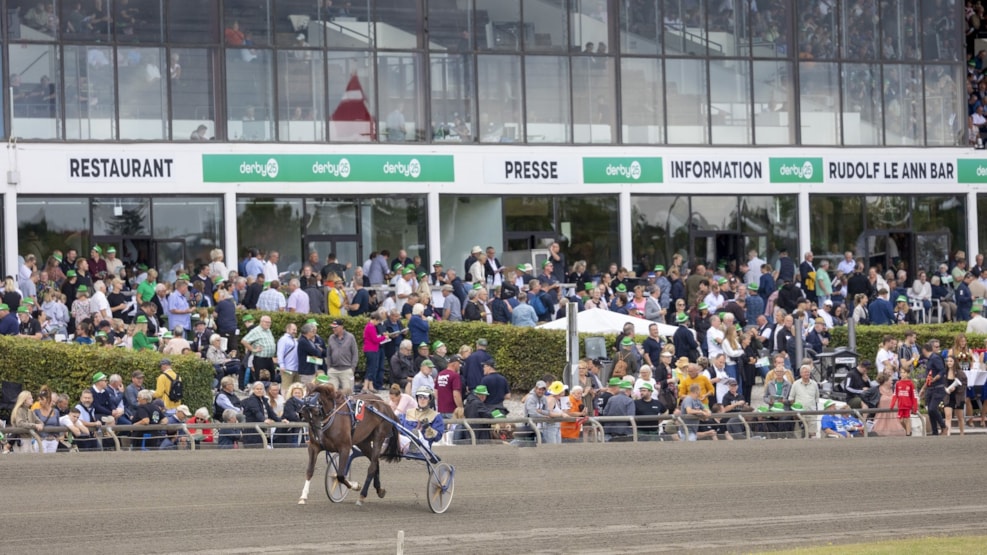 Charlottenlund Racetrack
The oldest racetrack in the Nordic countries is located in the area near Oresund and Charlottenlund Palace Park. Charlottenlund Racetrack also known as Lunden. 
Charlottenlund Racetrack has been located by the beautiful forest and Oresund for more than 100 years and has attracted people from all over the country to the exciting trotting races.
The Danish Trotting Derby always takes place during the last weekend of August. Each horse only has one chance to win the Danish Trotting Derby, which is one of the reasons the race is more prestigious than any other derby in Denmark. It is a race where the driver and the horse must perform at their best in order to win. There won't be another chance the following week. The race is reserved for four-year-old horses, and the distance is 3000 meters over three laps on the 950-metre derby track at Charlottenlund Racetrack. The biggest and most prestigious horse race you can win in Denmark.
In addition to the major races, regular races are also held in both trotting and mounted trotting races (monté). Here, you can bet on horses while enjoying a great meal with a view of the entire track. 
At Lunden, there is room for people of all ages - young and old – as well as friends and families.
And regardless of whether you want to sit inside or outside, want to eat in the restaurant or at the hotdog stand, we promise that you will have a fantastic day with lots of horsepowers.