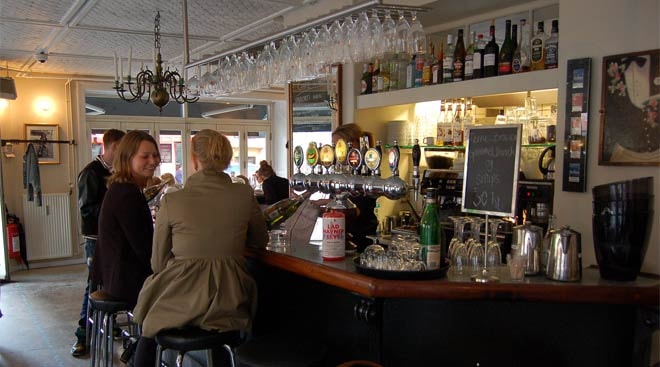 Café Wilder
Café Wilder is one of the oldest and most charming cafés in Christianshavn, and it is always packed with high-spirited regulars. The atmosphere is relaxed, multicultural and multilingual.

The food served at Wilder is very good - most dishes draw inspiration from French and Italian cuisines - and Lars Helweg's nude picture of Anita Ekberg is still here!

Café Wilder enjoys scenic architecture views, situated in a cobbled street and surrounded by old warehouse buildings close to the canals.