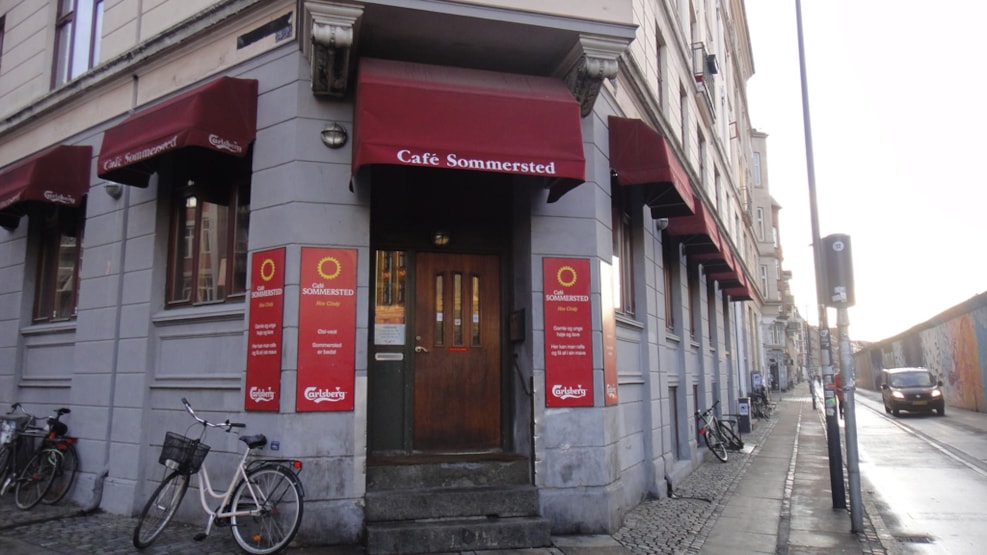 Café Sommersted
Café Sommersted is a legendary "go-home-pub". Young people stop by when it is still too early to go home after a night on the town, which means that the guests are a bit younger here than in the average Vesterbro area pub.
Nevertheless, Café Sommersted is a classic bodega with beer, music, cigarettes and billiards, in addition to chess, backgammon and a game of dice, which are all popular games among the regulars.
Behind the bar counter, you will find Cindy from Taiwan, who has run the pub for more than 20 years with ruthlessness and a lot of love, and has given the place a woman's touch with flower curtains and cloths on the tables. She is a legendary bar owner and has become synonymous with Café Sommersted for the regulars, who call it "at Cindy's". She was even nominated for the title as "Copenhagener of the year" once.
Cindy serves beer at reasonable prices, but Irish coffee and 'Filur' drinks are the pub specialty, and if you get hungry, you can buy a croque monsieur sandwich at the bar.