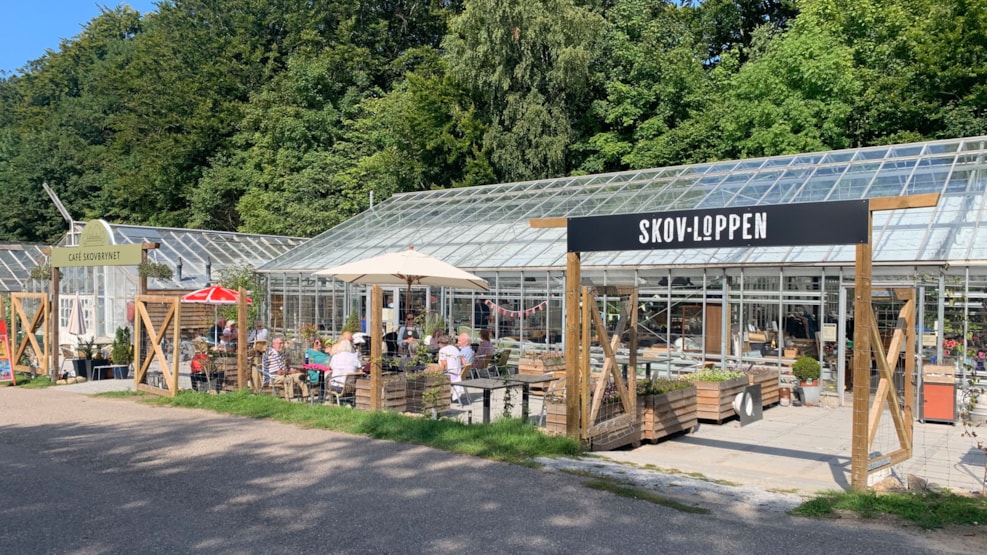 Café Skovbrynet
At Café Skovbrynet you can enjoy the surroundings in an environment with a strong focus on sustainability
Café Skovbrynet is a cozy forest café, located just 3 km from Helsingør Centrum. Here cold and hot drinks, home baking and warm paninis are served in a relaxed atmosphere.
The café opened in 2021 in a disused nursery and is designed with the environment in mind, and all the furniture is largely recycled.
You can sit indoors in the greenhouse or outdoors on the sunny terrace - with a view of a horse paddock and the sound of leaves rustling in the treetops.
In extension of the café is Skovloppen, where you can find a good flea market bargain. It is ideal to combine a visit to the café with a walk or bike ride in the forest. Or go on a flea hunt in Skovloppen, which is located in extension of the café.
Café Skovbrynet is located on the 26 km long pilgrimage route 'Helsingør-Esrum' - in fact as the only 'supply point' on the entire trip, apart from Helsingør City. The pilgrimage route 'Helsingør-Esrum' starts from Helsingør Station and goes to Esrum Monastery.