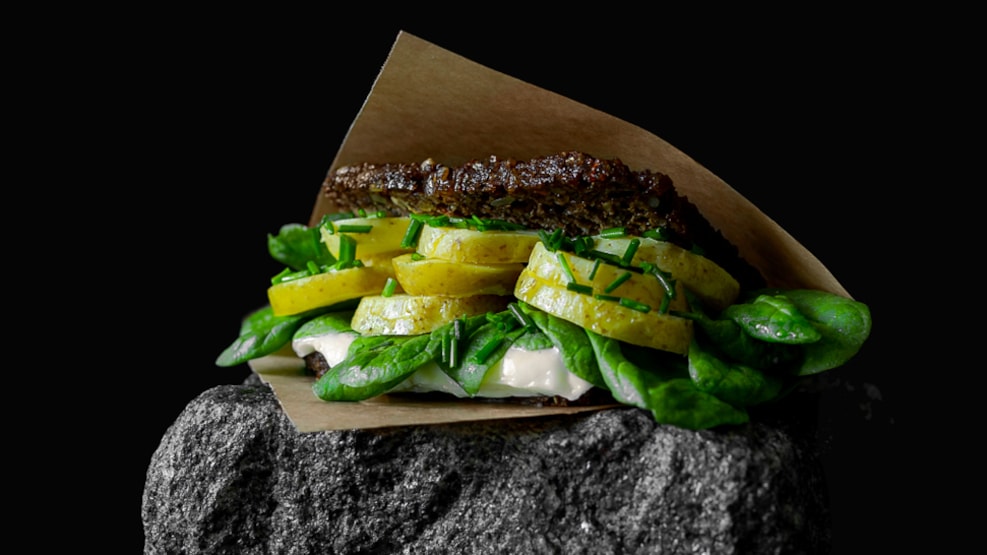 Green Experience
Café Ristet Rug
Café Ristet Rug is a cozy micro café in the heart of Nørrebro where you can get familiar with the Danish specialty; 'Rugbrød' (rye bread).
Eat in or take it with you. The little café has a warm and relaxed atmosphere, and is a nice place to try out the number one bread in Denmark - the delicious rye bread, also known as rugbrød. 

Ristet Rug focus on sandwiches made with rye bread served with cold cuts, veggies and homemade dressings.
Café Ristet Rug has the Danish organic silver label ('Økologisk Sølvmærke'), guaranteeing that 60-90% of all ingredients are certified organic.
They have created their very own whole grain bread with carrots and potatoes that make the bread soft and full, while the roasting makes a crunchy crust. Head out to Nørrebro nd give this specialty a try. We guarantee, you'll love it.